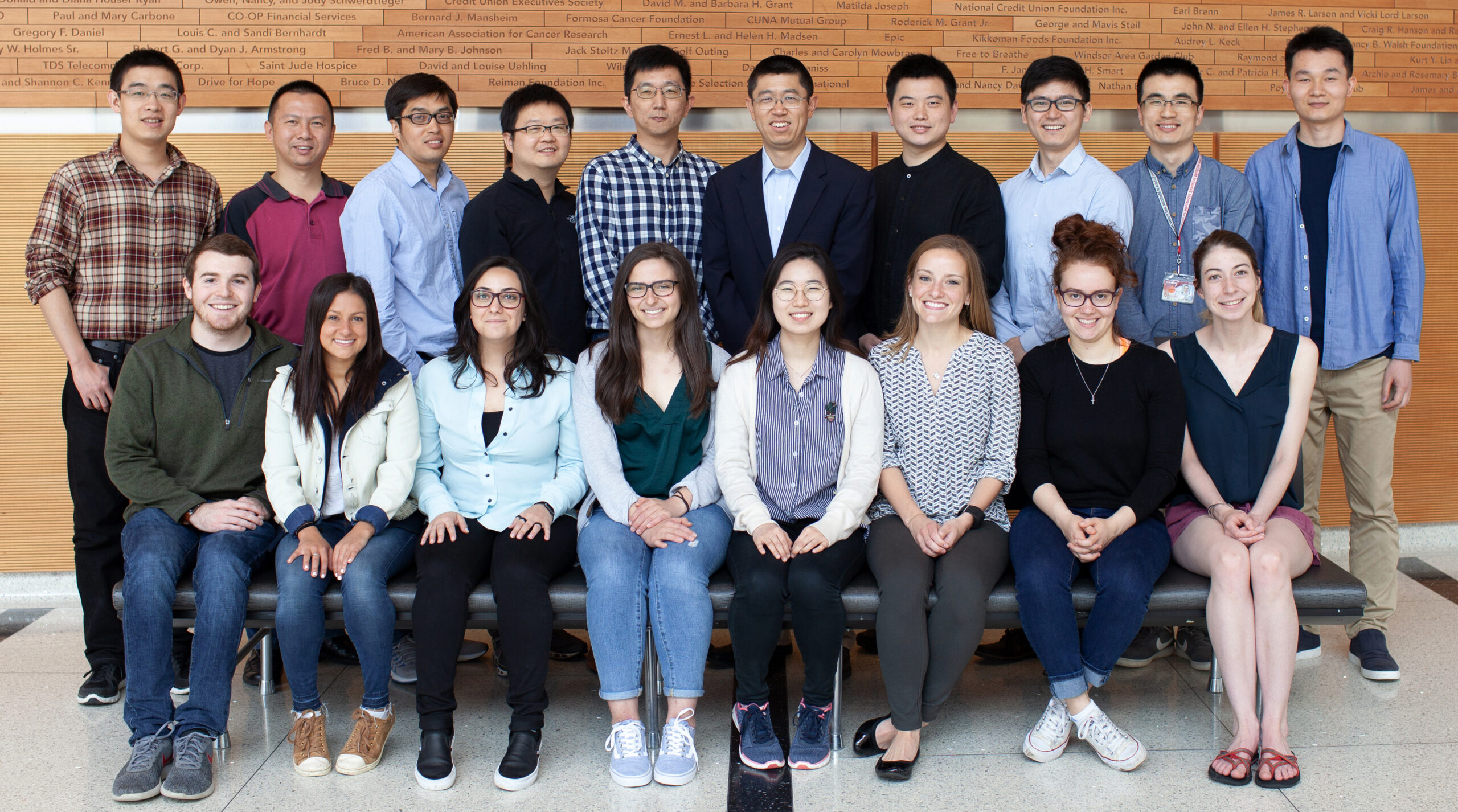 It's been a busy summer in the Cai Research Group. Principal Investigator of the group Weibo Cai, PhD was invited to serve on the American Institute for Medical and Biological Engineering International Review Committee to help select the 2023 Class of the College of Fellows. He was also invited to review for the European Research Council Multi-disciplinary Panel LS7 (Prevention, Diagnosis and Treatment of Human Diseases) in 2022. 
Dr. Cai was also awarded the Journal of Nanobiotechnology (JNB) Trailblazer Award by BMC/Springer Nature. According to Dr. Cai, "The 'JNB Trailblazer Award' honors outstanding achievement and excellence in transformative research and exceptional mentorship by an internationally recognized independent researcher and leader in the field of nanobiotechnology." 
But if that is not enough for one summer, Dr. Cai has also been busy speaking at various conferences, including: the keynote lecture at the 2022 International NanoMedicine Conference in Sydney, Australia; plenary lectures at the 2nd "Benevolence for the World" Molecular Imaging Summit in China and at the Global Experts Meet on Nanotechnology; and lastly, serving as the Inaugural Speaker of the Guangzhou Laboratory Overseas Academic Master Forum. 
Dr. Cai's research group also has received two awards recently. Muhsin H. Younis, PhD student, was selected for the UW-Madison Radiological Sciences Training Grant Predoctoral Fellowship while Jessica Hsu, PhD was selected for the UW-Madison Radiological Sciences Training Grant Postdoctoral Fellowship. 
Congratulations to Dr. Cai, Jessica Hsu, and Muhsin Younis!