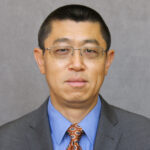 The Cai Research Group has been selected for more than a dozen honors and awards from the Society of Nuclear Medicine and Molecular Imaging (SNMMI) over the previous two years. SNMMI is a nonprofit scientific and professional organization that promotes the science, technology, and practical application of nuclear medicine and molecular imaging. The society strives to optimize imaging to improve health outcomes.
Among the recipients of these honors was Professor Weibo Cai, who was elected Fellow of SNMMI at their 2019 Annual Meeting. "I am truly humbled and deeply honored to be elected as a SNMMI Fellow. It is the most prestigious honor that I have received to date. It is a recognition to long-time SNMMI members and symbolizes distinguished service to SNMMI, as well as exceptional achievement in the field of nuclear medicine and molecular imaging," says Cai, Vilas Distinguished Achievement Professor in the Departments of Radiology and Medical Physics, with affiliation in Biomedical Engineering, Materials Science and Engineering, and Pharmaceutical Sciences. At the time of election, Cai was the youngest SNMMI Fellow. This is the second society where Cai was elected Fellow. In 2018, he was elected Fellow of the American Institute for Medical and Biological Engineering (AIMBE).
In 2019, research group members Carolina Ferreira, Tuanwei Sun, and Emily Ehlerding received travel awards to attend the SNMMI Annual Meeting (a total of only seven Travel Awards were given out). Dawei Jiang, then a postdoc in the Cai Group, was the sole recipient of the Michael J. Welch Postdoctoral Travel Grant. At the Annual Meeting, members from the Cai Research Group swept the Center for Molecular Imaging Innovation and Translation (CMIIT) Young Investigator Award (YIA) symposium, which is the first time a single research group has garnered the top three spots. Lei Kang, Emily Ehlerding and Dalong Ni placed first, second, and third, respectively. Carolina Ferreira took second in the SNMMI's Radiopharmaceutical Sciences Council (RPSC) YIA Symposium. In addition to wins in the symposiums, abstracts by Dalong Ni and Zachary Rosenkrans were two of 10 abstracts chosen for Press Release.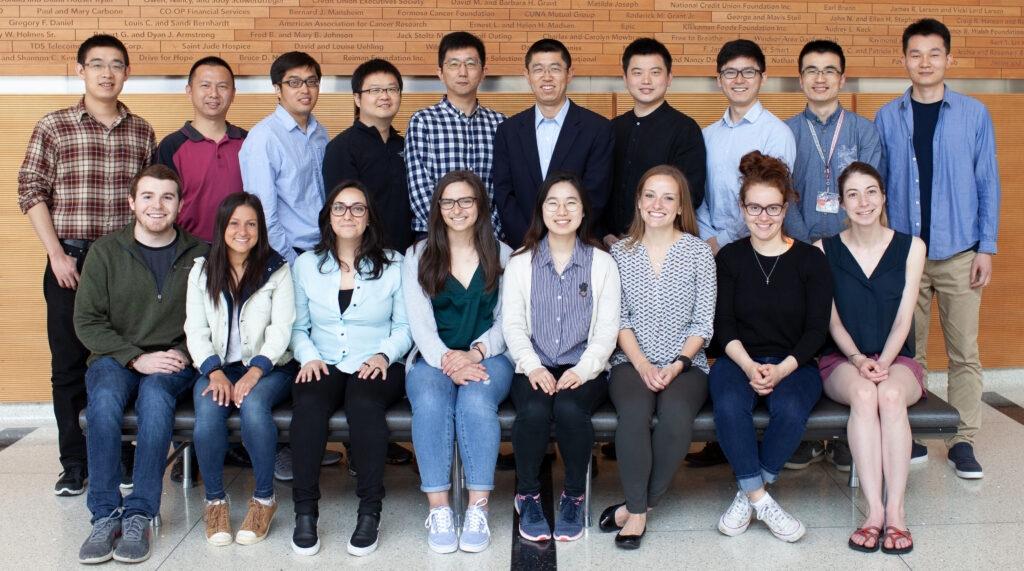 In 2020, Zachary Rosenkrans received the SNMMI Bradley-Alavi Student Fellowship. In addition, he had two abstracts selected to compete in the 2020 SNMMI Annual Meeting CMIIT YIA symposium, where only seven total abstracts are chosen to compete. Former Cai Lab member Carolina Ferreira, now a postdoctoral scholar at Harvard Medical School/Massachusetts General Hospital, won first place in the symposium.
Six former Cai Research Group members were selected as "Ones to Watch" by SNMMI, which recognizes early career professionals with the potential to shape the future of precision medicine. In 2019 Dawei Jiang, Emily Ehlerding, and Feng Chen were among the 30 selected. Jiang currently works as a Professor in Huazhong University of Science and Technology in China, Ehlerding works at the Society for Immunotherapy of Cancer, and Chen works at Elucida Oncology, Inc. In 2020 Dalong Ni, Sixiang Shi, and Reinier Hernandez were among the 30 selected. All three are faculty, with Ni as Professor at Shanghai Jiao Tong University, Shi as Assistant Professor at Hong Kong Polytechnic University, and Hernandez as Assistant Professor at UW-Madison.
Professor Cai is thrilled that his lab members are getting recognized for their hard work. "I am certainly extremely proud of the achievements of all my former and present group members. Together they have received more than 100 awards to date, and more than a dozen of my trainees have started independent research groups at world-class universities," says Cai.