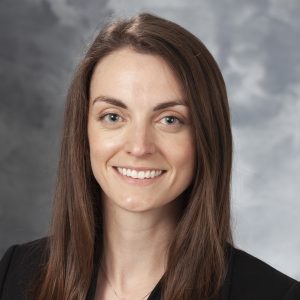 Assistant Professor Lindsay Stratchko, DO will be presenting at the Carbone Cancer Center Oncology Grand Rounds on Wednesday April 28th. The virtual presentation is titled "Musculoskeletal Interventional Oncology: Bone and Soft Tissue Tumor Ablation" and will highlight musculoskeletal interventions for oncology patients.
Dr. Stratchko's background – fellowship-trained in both Musculoskeletal and Interventional Radiology – puts her in a position to provide care for cancer patients. She is part of a team that performs minimally-invasive treatment options for management of their malignancy, including local control of cancer as well as cancer-related pain.
"I hope the audience will become more familiar with percutaneous treatment options for patients with osseous and soft tissue metastatic disease. My goal is to help identify patients that may benefit from the addition of ablation to their multidisciplinary cancer treatment plan," says Dr. Stratchko.
Presentation Link: https://uwmadison.webex.com/uwmadison/onstage/g.php?MTID=e4d25ea5ce9a85181027da25806c05294