Assistant Professor (CHS)
Abdominal Imaging and Intervention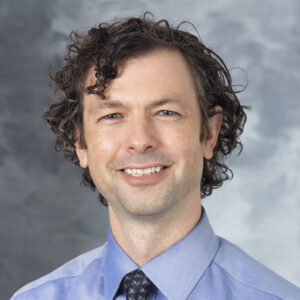 Biography
Dr. Edward Lawrence is an Instructor (CHS) of Radiology in the Abdominal Imaging and Intervention section as well as the Nuclear Medicine section with special expertise in oncologic and molecular imaging. His research interests include using imaging to understand the microenvironment/habitats of tumors and how to optimize the use of modern technology, including AI, to improve radiology education. Dr. Lawrence serves on the Resident Education Committee and is the GI radiology representative for the UW high-risk gastrointestinal surgery (HRGI) committee.
Dr. Edward Lawrence obtained his undergraduate degree from the University of Wisconsin-Madison and his medical degree from Albert Einstein College of Medicine (Bronx, NY) in 2015. Additionally, he obtained a PhD from the University of Cambridge (England) focused on quantitative diffusion weighted MRI for the assessment of prostate cancer. He completed a preliminary year in Internal Medicine followed by residency in Diagnostic Radiology and a fellowship in Abdominal Imaging and Intervention all at the University of Wisconsin Hospitals and Clinics.
Dr. Edward Lawrence has authored or coauthored over 25 articles in radiology and is a regular lecturer/presenter on topics in abdominal and oncologic imaging at national and international meetings. He was awarded a Radiology Society of North America (RSNA) medical student grant in 2014 as well as the RSNA Roentgen Resident Research Award in 2020. He is also an active radiology educator, including small group seminars as part of the acute care course at the medical school. Personal interests include spending time with his family as well as biking and running around the lakes and in the UW arboretum.
Education
Undergraduate:

University of Wisconsin-Madison -

Medical School:

Albert Einstein College of Medicine of Yeshiva University -