Welcome
Thank you for your interest in cardiovascular imaging at the University of Wisconsin School of Medicine and Public Health, Department of Radiology. The Cardiovascular Imaging Section has long provided innovative, advanced clinical care in non-invasive cardiovascular imaging, including cardiac magnetic resonance imaging (MRI), magnetic resonance angiography (MRA), cardiac and coronary computed tomography (CCTA), and computed tomography angiography (CTA). The volume of clinical studies has grown continuously and we now perform over 5000 non-invasive cardiovascular CT and MR studies each year. The members of our section are very active and renowned locally, nationally, and internationally with over 550 peer-reviewed publications, 30 book chapters, 1200 scientific presentations, and 50 patents. Time-resolved contrast-enhanced MRA (TRICKs), pulmonary MRA for pulmonary embolism, non-contrast-enhanced MRA, four-dimensional (4D) flow MRI, low-dose CTA and CCTA, and 3D printing are just a few examples of the innovations developed by our group that have had a significant impact on clinical care locally and beyond. In addition to our academic achievements, as the Cardiovascular Imaging Section, we pride ourselves on our collegiality among the faculty, with our trainees, and with referring colleagues. We work closely with colleagues in Cardiovascular Medicine  , Cardiothoracic Surgery , Vascular Surgery , and Pediatric Cardiology , among others, to ensure our patients receive the best possible cardiovascular imaging available.
Vision Statement
The Cardiovascular Imaging Section at the University of Wisconsin School of Medicine and Public Health, Department of Radiology will be an internationally recognized leader in clinical practice, research, and teaching of innovative methods to diagnose cardiovascular diseases.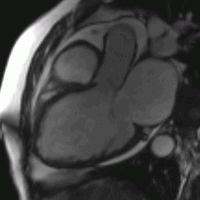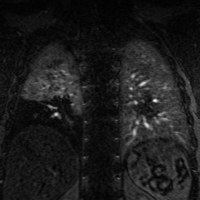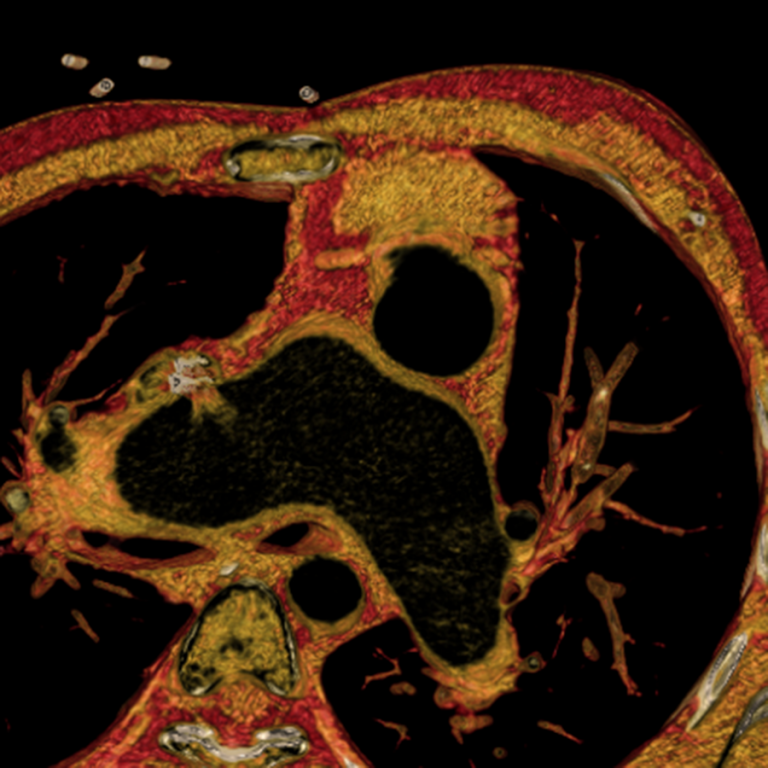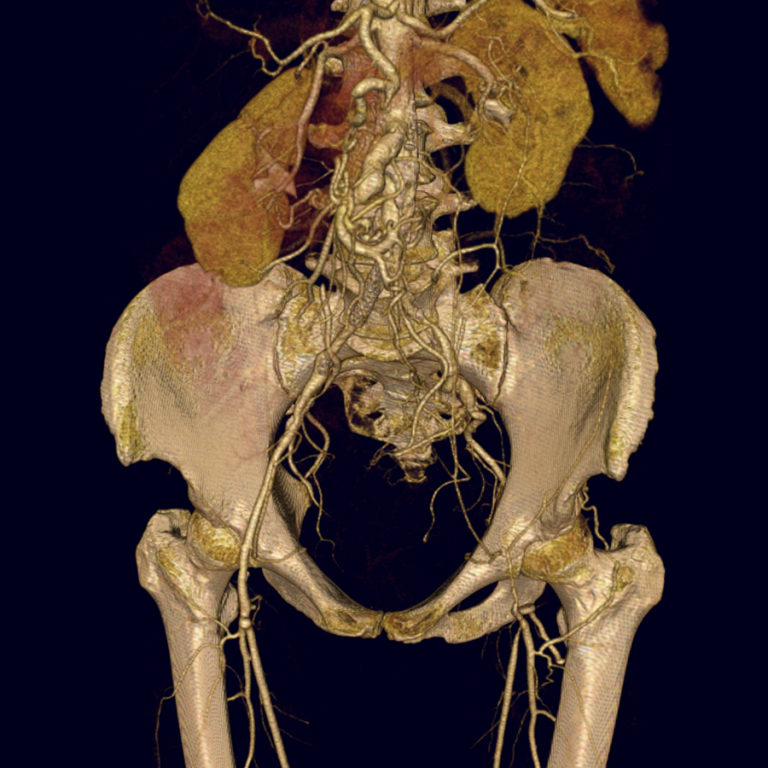 General Information
The Cardiovascular Imaging Section is composed of five sub-specialized clinical faculty physicians and two research scientists. The clinical faculty physicians are experts in the use of cardiac MRI, MRA, CCTA and CTA for the non-invasive evaluation of cardiovascular diseases. We are actively involved in advancing the clinical and research mission of the University of Wisconsin School of Medicine and Public Health. We provide clinical services at all of our UW Health imaging sites, including the Clinical Sciences Center, Research Park, Digestive Health Center, The American Center, and the Wisconsin Institute for Medical Research (WIMR). Our group has extensive external funding and research support in developing improved non-invasive cardiovascular imaging techniques, housed within our state-of-the-art research facilities in WIMR. We work closely with collaborators in numerous other sub-specialties and with the CT Research and MRI Research groups. In addition, our section is actively involved in medical student, resident, fellow and continuing medical education. Members of our section are active in our department's Resident Education and Clinical Competency Committees and have planned and organized local, national, and international CME conferences.