Clinical Associate Professor
Musculoskeletal Imaging and Intervention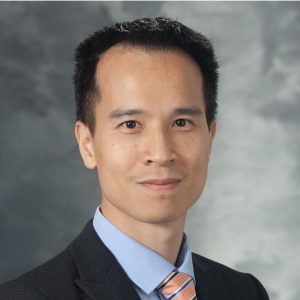 Biography
Dr. Joseph Tang is a Clinical Associate Professor of Radiology within the Musculoskeletal Imaging and Interventional Section at the University of Wisconsin School of Medicine and Public Health Department of Radiology. He completed his residence in diagnostic radiology at the University of Washington and fellowship in musculoskeletal imaging at the University of Wisconsin Hospital and Clinics. Prior to returning to and joining the faculty at UW Madison, Dr. Tang was a musculoskeletal radiologist at the New England Baptist Hospital in Boston, an Orthopedic and Spine Center where he interpreted diagnostic imaging and performed therapeutic injections with a focus on athletic injuries, joint replacements and degenerative spinal disorders, including treatment of professional athletes (Boston Celtics). During that time, he also held a Clinical Assistant Professor appointment at the Tufts University School of Medicine Department of Radiology and was involved in teaching radiology and orthopedic physician trainees.
Dr. Tang is active in resident and fellow teaching (both clinically and as a member of the Resident Education Committee) and is also a small group discussion facilitator in medical student training.
His interests include spine and joint injections, musculoskeletal ultrasound, sports injuries, quality improvement, and leveraging technology to improve efficiency and outcome. He serves as the Director of Digital Communication and Social Media for the musculoskeletal radiology section.
Dr. Tang is an assistant editor for the American Journal of Roentgenology.
Education
Undergraduate:

Brown University -

Medical School:

Icahn School of Medicine at Mount Sinai -

Residency:

University of Washington -

Fellowship:

University of Wisconsin -