Professor (CHS)
Vice Chair of Clinical Operations
Musculoskeletal Imaging and Intervention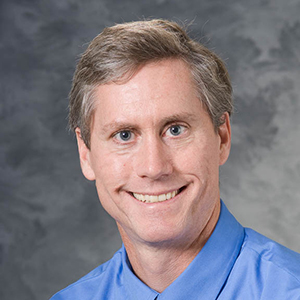 Biography
Dr. Tuite graduated summa cum laude from Saint John Fisher College in Rochester, NY in 1983.
While there he received the Eastman Kodak Scholar Award, the Math and Sciences Award and the
President's (Valedictorian) Award. He then matriculated at Harvard Medical School, graduating in 1987.
Dr. Tuite joined the University of Wisconsin Hospital and Clinics as a Musculoskeletal Radiology
Fellow in 1992 and joined the faculty in 1993. In 1995 he became Medical Director of the Outpatient
Radiology and General Imaging, in 1997 Continuing Medical Education Course Director for the
UW Radiology Practical Imaging and Intervention Conference, and in 2004 he became Chief of
the Musculoskeletal Radiology Section. He has earned the Outstanding Teacher Award, the
Picker-Association of University Radiologist's Academic Faculty Development Award, and
the NCAA Best Poster Award on Student-Athlete Wellbeing. He serves on seven Department of Radiology committees.
Dr. Tuite serves on the editorial boards of Skeletal Radiology and the American Journal of
Radiology and on six national committees. He is a scientific journal reviewer for the American
Journal of Roentgenology, Journal of Postgraduate Medicine, Skeletal Radiology, Clinical Orthopedics
and Related Research and Radiology Case Reports. He has published 48 journal articles, 3 book chapters,
1 web article, and 1 book. He has been guest editor on 3 books and done 2 book reviews.
Dr. Tuite's research interests include shoulder imaging, MR of sports injuries, and
musculoskeletal interventional radiology. He has made 70 national and international
presentations of his research and multiple regional and local presentations. He has
made six Continuing Medical Education videos, has been invited to moderate nine scientific
sessions at national and international meetings, and has 22 abstracts.
Education
Undergraduate:

St John Fisher College

Medical School:

Harvard

Residency:

University of Rochester

Fellowship:

University of Wisconsin