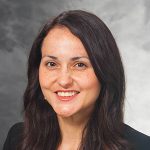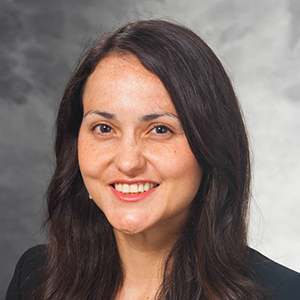 Education
"Fostering an Inclusive and Diverse Environment" is UW Radiology 2020's Professional Development Curriculum theme. We paired with UW Health's Diversity, Equity, and Inclusion Program and will deliver a total of three workshops to our faculty, trainees, and leadership staff this academic year. 
The first workshop, "Addressing Bias in Healthcare" was delivered by UW's DEI Program Coordinator, Naomi Takahashi, MSW, LCSW.  It introduced the term implicit bias by examining data on disparities in our local community and built awareness of how bias impacts us at interpersonal, institutional, and systemic levels. It was received with enthusiasm by the department. The second and third workshops this fall and winter will cover "Addressing Microaggressions in Healthcare" and a topic tailored to feedback from the department. Beyond this, the midterm goals will shift towards incorporating professional development activities for faculty, leadership staff, and the residency program that will be more personal and interactive. Events being explored include workshops from UW's Women in Science & Engineering Leadership Institute (WISELI): "Searching for Excellence & Diversity" and "Breaking the Bias Habit (BBH)", and BRIM, an initiative run by Dr. Molly Carnes' Center for Women's Health Research. BBH and BRIM are based on the first randomized controlled study of a bias reduction workshop in an academic setting proved to be effective. Culturally Aware Mentoring training for mentors, an initiative lead by Dr. Angela Byars-Winston, is also being considered. In 2021, we will incorporate ground-rounds dedicated to diversity, health equity, and inclusion.   
Recruitment
For our residency, an Ad-Hoc Diversity Committee of faculty and staff was created to understand where we are and how can we become a program that mirrors and understands all our communities. Manuel Santiago, M.Ed., Director of Multicultural Affairs, and co-Interim Chief Diversity and Inclusion Officer was invited to our residency retreat to share the success story and strategies UWSMPH has implemented this past decade. Our recruitment of medical students from underrepresented backgrounds has increased from 5% in 2009 to 29% and 33 % in 2019 and 2020 respectively. Holistic application reviews played a major role, among other strategies. As a result of the discussions amongst the Ad Hoc Diversity Committee and Manuel Santiago's presentation, the residency application review strategy was refined for this upcoming recruitment season. We will strive to have every application reviewed by two people, incorporate AAMC tools in the process, and continue to include strategies to mitigate our biases. Our applicants will also be invited to UW Health/ UWSMPH "Diversity Social Hours" to connect and network with SMPH staff, residents, fellows, and faculty from groups underrepresented in medicine. For 2021, we will incorporate in-person second look visits for our top candidates, so they can learn more about UW and talk to stakeholders about their interests. For faculty recruitment, we are also evaluating how to improve. Leadership will include a diversity liaison in all new faculty search committees who completed the Searching for Excellence & Diversity training.
Mentoring
Women Physician in Radiology (WPR) was founded in 2009 by #RadXX leaders Drs. Susan Rebsamen, Elizabeth Sadowski, Lynn Broderick, and Elizabeth Burnside. WPR sponsors multiple yearly events, including journal clubs, book discussions, and social events to discuss/focus on issues affecting women in the medical workplace. WPR leadership also developed and integrated a Resident Professional Development lecture series in the residency curriculum. Residents suggest topics to keep up-to-date. A WPR Steering Committee was formed in 2019 to discuss growth opportunities. New partnerships with the Radiology Interest Group will focus on outreach with medical students. In January, new co-chairs will continue to lead these efforts along with Dr. Robbins to identify new opportunities and partnerships. 
Outreach
This summer, two pilot scholarships for medical students of underrepresented background in radiology were created and funded by the department. The first will be offered to first year medical students interested in learning about radiology and will consist of a paid summer internship. The second will be offered to 3rd and 4th year medical students applying to radiology as a visiting elective program. Goals are to encourage students from diverse backgrounds to explore radiology, increase awareness of opportunities in academic medicine, connect with mentors/sponsors, engage in project/research, and encourage them to apply to our program. Increasing our presence in the medical school, the department held the webinar "Applying to Radiology: Fact or Fiction?" for the first- and second-year medical students in Sept 2020. We are partnering with the office of multicultural affairs for a second event soon to offer mentorship and research opportunities for our students. For mid-term goals, we are evaluating ways to expand our outreach efforts and solidify pipelines through ACR PIER, LSMA, SNMA, NHMA, and other pre-health student local organizations (AHANA, PALMA, AISES). A Diversity and Inclusion section is now incorporated in our newly redesigned website. It will be used as a communication platform with the public and to keep our initiatives and efforts up-to-date. Feel free to reach out to Dr. Martin at mmartin3@uwhealth.org if you have questions or suggestions. 
Future
Our department will work on creating its own vision and mission statements on DEI.  Many mid- and long-term ideas are being considered and will be shared as they solidify. We want to recognize these efforts as a priority and will be exploring the best ways to incorporate them into the expectations of our faculty, trainees, and staff.