Quantitative Myelin Imaging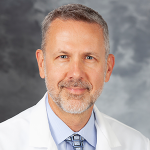 Collaborators Aaron Field, MD, PhD, and Alexey Samsonov, PhD, have a 15-year history of NIH-funded research aimed at noninvasively quantifying myelin in disease states and response to therapy—particularly for guiding the development of novel neuroprotection and myelin repair strategies, such as glial stem cell transplantation. This work is conducted in large animal models (canine, feline) at Wisconsin Institutes for Medical Research (WIMR), with collaborators in the School of Veterinary Medicine (Ian Duncan, DVM, PhD) and the UWHC Multiple Sclerosis Clinic.
MRI Research Over-Read Service
Dr. Howard Rowley founded, and continues to direct, the MR Research Over-Read Service, which provides IRB-maintained expert MRI readings for research subjects, ensures PE and volunteer notification, and maintains a secure database for more than 100 UW researchers.
Neuroimaging Research Program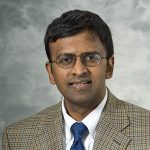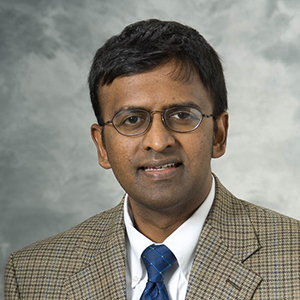 The Neuroimaging Research Program within the Department of Radiology is a source of comprehensive neuroimaging research and advanced neuroimaging clinical services that include fMRI, DTI, PET-MR and fMRI-TMS-EEG).  Dr. Vivek Prabhakaran leads many of our clinical and translational research initiatives.
Clinical Research Programs include:
• Presurgical mapping of brain tumor, epilepsy, and vascular lesions patient populations (Vivek Prabhakaran, Aaron Field, Veena Nair, and other Neuroradiology Section faculty)
• Seizure localization in Epilepsy patients utilizing simultaneous fMRI-EEG (Vivek Prabhakaran, Howard Rowley, Rama Maganti (Epilepsy Chief), Aaron Struck, and other epileptologists)
• Morphometrics (Cortical thickness, Lesion segmentation) using Neuroquant for Alzheimer's, Epilepsy, Multiple Sclerosis, 'chemo' brain patients (Vivek Prabhakaran, Aaron Field, Veena Nair, and other Neuroradiology Faculty)
Translational Research: Disease connectome biomarkers for brain-behavioral correlations, prognostics, and tracking changes in various diseases.
 To find out more: click HERE
Integrative Systems Neuroimaging Laboratory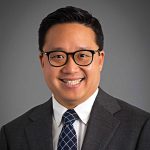 Dr. John-Paul Yu currently leads the ISNL, which is housed in the Wisconsin Institutes for Medical Research at the University of Wisconsin-Madison. His laboratory is currently aligned along three major thematic and interrelated areas of interest: (1) examining the impact of genes, the environment, and gene-environment interactions on quantitative brain microstructure in neurocognitive and neuropsychiatric illness; (2) biological validation and clinical translation of methodological innovations in diffusion- weighted MRI for accurate diagnosis and tracking therapeutic outcomes in patient care, clinical trials, and patient-oriented research; and (3) development of MR and PET neuroimaging methods for the sensitive detection and characterization of microglial-driven neuroinflammation and synaptic loss in neurologic and psychiatric disease.
Quantitative Neurovascular Imaging Laboratory
Dr. Laura Eisenmenger is an assistant Professor on tenure track and the director of the Quantitative Neurovascular Imaging Laboratory (QNVIL). QNVIL focuses on basic science and translational research based on innovative neuroimaging. Her research laboratory seeks to grow and establish a research laboratory focusing on cerebrovascular disease and vascular dysfunction, particularly the impact of cerebrovascular disease on systemic and chronic medical conditions. She has previously worked in, and continues to investigate, high risk atherosclerotic disease such as investigating the role of vitamin D deficiency in systemic inflammation, carotid intraplaque hemorrhage, and stroke prediction as well as completing a grant developing an MRI compatible animal model of vessel wall inflammation. She is also currently investigating the role of adverse hemodynamic conditions on aneurysm and vascular malformation growth and rupture as well as investigating the role of cerebrovascular disease on neurodegenerative conditions including Alzheimer's disease.
Integrated Diagnostics and Analytics (IDiA) Laboratory for Precision Medicine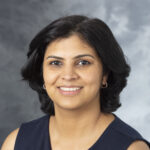 Dr. Pallavi Tiwari leads the Integrated Diagnostics and Analytics (IDiA) Laboratory for Precision Medicine, which focuses on developing image informatics techniques using artificial intelligence (AI), machine learning, statistical modeling, and pattern recognition for applications in oncology and neurological disorders. One of the primary focuses of the IDiA lab is to identify computerized image-based (also known as radiomic) phenotypes, and their associations with genomics (radiogenomics) and histo-pathology (radio-pathomics) for disease characterization, prognosis, and response prediction.