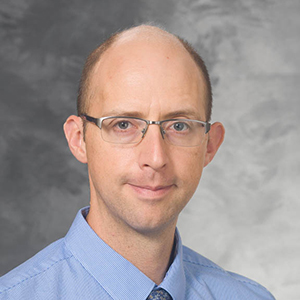 Andrew Ross, MD and Rebecca Colwell, a UWSMPH medical student, will present their exhibit, "Racial Inequities in the Use of Diagnostic Imaging: A Systematic Review" at the Radiological Society of North America (RNSA) Conference on November 28th. RSNA selected Dr. Ross and Colwell's presentation to be featured in the Daily Bulletin, a publication that highlights events from each day of the conference.  
As part of a mentored research project with Dr. Ross, Colwell conducted a systematic literature review of studies that focused on imaging utilization by patient race or ethnicity. Their results found that the majority of the studies found disparities in imaging use based on race throughout many clinical settings.  "Understanding the nature and cause of these disparities will help promote health equity and lead to the provision of safe and effective healthcare," notes Colwell, who aims to use this work to inform a roadmap of future research to mitigate these disparities. 
Dr. Ross says, "I'm excited and grateful to have our work featured in the Daily Bulletin. This gives our work a great platform as many people look at the Bulletin during the RSNA meeting to identify interesting presentations and research topics. I'm also incredibly proud of UWSMPH medical student Becky Colwell, first author on this study, for all of the hard work she has put in to make this project a success. Collaborating with Dr. Anand Narayan on this work has also been fantastic." 
Congratulations Dr. Ross and Rebecca Colwell!