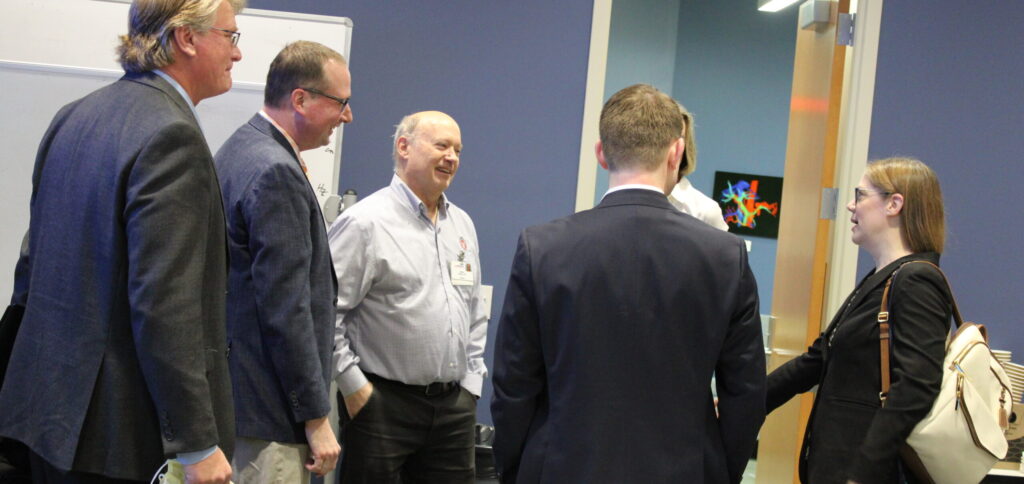 For many years, Change Healthcare has partnered with the University of Wisconsin – Madison and UW Health. On April 15th and 16th, 2022, the Change Healthcare executive team joined leaders from the UW Departments of Radiology and Medical Physics to provide an overview of the current partnership, hear about current projects from our institution, and explore strategic visions for the future. UW-Madison welcomed the following members from the Change Healthcare team: 
Tracy Byers, SVP and GM, Enterprise Imaging 
Archie Mayani, VP and Chief Product Officer, Enterprise Imaging 
David Dubois, AI and Data Science Manager 
Jean-Francois Pambrun, Principal Architect 
Sara Daneshvar, Machine Learning Engineer 
Kristin Yakimow, VP Strategic Innovation 
Milind Borkar, Principal Product Manager, Platform and AI 
Ann McNulty, Sr. Director of Product Management 
Sonia Gupta, Chief Medical Officer 
Dale Duffy, Sr. Strategic Accounts Executive 
During the two-day-long retreat, members from the UW – Madison team shared presentations on innovations happening with the Departments, intellectual property, imaging biomarkers, current projects, and commercialization. As well, the Change Healthcare leadership team enjoyed a tour around the Wisconsin Institutes for Medical Research (WIMR) facilities.