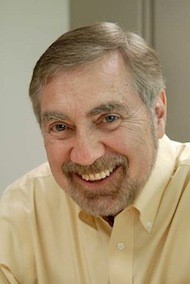 Three University of Wisconsin–Madison professors — Charles Mistretta, Denise Ney and Ann Palmenberg — have been named fellows of the National Academy of Inventors.
NAI fellowship honors academic inventors who have "demonstrated a spirit of innovation in creating or facilitating outstanding inventions that have made a tangible impact on quality of life, economic development and the welfare of society," according to the academy.
UW–Madison's newest trio of fellows are responsible for scores of patents, and bring the university's total academy membership to 10.
Mistretta, an emeritus professor of medical physics, radiology and biomedical engineering, invented digital subtraction angiography, a medical imaging technique that reveals flow (or lack thereof) through blood vessels. The technology is a workhorse of cardiac and neurology clinics, guiding the use of minimally invasive treatments like the placement of stents in blood vessels. He also made important improvements in magnetic resonance imaging techniques serving millions of patients each year, inventing ways to speed up the imaging process, improve resolution and measure the velocity of blood moving in the body.
The 2020 fellows class includes 175 inventors from 115 universities and governmental and non-profit researcher institutes around the world. They will be inducted during a ceremony at the academy's annual meeting in Tampa in June.