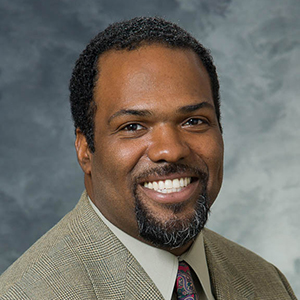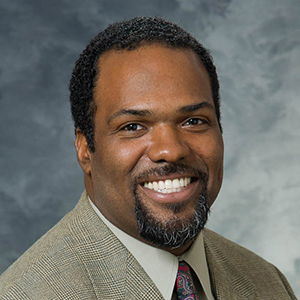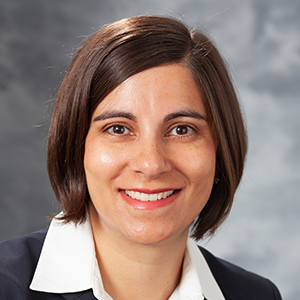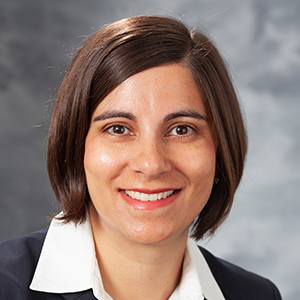 Jason Stephenson, MD, UWSMPH Department of Radiology faculty member in the Musculoskeletal Imaging and Intervention Section, and Director of Medical Student Education, was selected as the Graduation Recognition Ceremony speaker. Dr. Stephenson was selected to be the speaker by the M4 graduating class at the UW SMPH. Dr. Stephenson has been tireless in his pursuit for effective education. He has been recognized for his excellent work in transforming the radiology curriculum, receiving the Dean's Teaching award in 2018. Dr. Stephenson has overseen the Radiology Clerkship for medical students since 2012, when he began a successful effort to revise the radiology curriculum to introduce a more structured and objective-based approach, using technology to more equally engage learners from across the statewide campus, and employing a PACS based case simulator for student use.
Tabassum Kennedy, MD, Associate Professor and UW Department of Radiology Neuroradiology Section Chief, was selected by the graduating UWSMPH Medical students to be one of the two faculty members to perform the traditional hooding during the 2020 Graduation Recognition Ceremony. Dr. Kennedy formerly served as director of both the Neuroradiology Fellowship and Neuroradiology Clerkship, is currently the Acute Care Assistant Block Leader for medical students, and both Phase II Course Director and Phase III Co-Course Director. Dr. Kennedy has consistently shared her passion and talents for education with the department through her groundbreaking work with medical student, residency and fellowship education that has earned her numerous awards and accolades. Thanks to her efforts we are a true leader in neuroradiology education.
The ceremony will take place on Friday, May 8, 2020, at 10 am at the UW Memorial Union, Shannon Hall.