The Department of Radiology is pleased to announce the following promotions, effective July 1, 2020.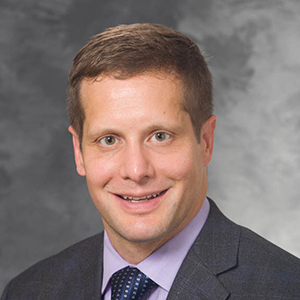 Gregory Avey, MD, to Associate Professor (CHS)
Dr. Avey joined the faculty in 2011 as Clinical Assistant Professor of in the Department of Radiology's Community Section. Dr. Avey transferred from the Clinical-Teacher track to the Clinical Health Sciences track in 2014 in order to pursue scholarly activities within the department's neuroradiology section, including teaching, research, and program development with specific applications to head-and-neck imaging. Since that time, Dr. Avey has established himself as a regional and national expert in head and neck imaging, including the optimization of the workflow involved in a stroke code, and his role as the neuroimaging lead in the UW/GE low-dose CT protocol project. He has become a cornerstone of our neuroradiology section—beloved by his trainees, radiology colleagues, radiology technologists, and referring clinical partners. In addition to his clinical acumen, Dr. Avey embodies patient-centered care, always making sure that the patient is central to all clinical improvements and image interpretation. Dr. Avey's work in education is as impressive as his clinical accomplishments, winning the 2016 Department of Radiology Teacher of the Year Award and presenting nearly 70 conferences to residents and fellows in the department. This is in addition to presenting over 20 invited talks on the national and international stage. Dr. Avey earned his MD at the University of Washington College of Medicine, and completed his residency, internship and fellowship in neuroradiology at the University of Wisconsin School of Medicine and Public Health.
Michael Brunner, MD, to Clinical Professor
Dr. Brunner joined the faculty in 2013 as Clinical Associate Professor, in the Interventional Radiology Section. He is currently also the chief of radiology at both the William S. Middleton Memorial Veterans Hospital in Madison and the Tomah VA Medical Center, overseeing nearly 50 direct reports, including physicians, technologists, and nurses. As a clinician, Dr. Brunner has worked very hard to improve the delivery of image-guided services at the VA hospital, and, as a result of his solid leadership, the VA hospital has improved its delivery of ultrasound services, particularly in non-invasive studies. Pursuant to his interest in improving veteran health care, Dr. Brunner has encouraged clinical research and scholarship within the VA Radiology department, leveraging the extraordinary expertise of the University of Wisconsin's School of Medicine and Public Health. He is the principal investigator at the VA for a phase II FDA trial on "blood biopsy" correlation in patients with biopsy-proven lung cancer; supported by Exact Sciences, the Madison VA Hospital's first privately funded research study. As an educator, Dr. Brunner has helped radiology residents, fellows, and medical students understand and practice numerous important medical skills, and completely transformed the radiology residents' radiology rotation at the VA. Dr. Brunner has served as the president of the Society of Interventional Radiology, considered by many to be the most important leadership position for an interventional radiologist. Dr. Brunner also was elected president of the Society of Interventional Oncology (SIO) and had a huge role in establishing the World Congress of Interventional Oncology (WCIO), which is now in its 14th  year and undergoing tremendous growth. Dr. Brunner earned his MD at the Stanford University School of Medicine. He completed a residency both at the University of Chicago Hospital and Clinics and Northwestern Memorial Hospital, which was followed by a fellowship in vascular surgery at Stanford. He subsequently undertook a residency in diagnostic radiology, followed by a fellowship in angio-interventional radiology, both at Emory University School of Medicine in Atlanta, GA.
Meghan Lubner, MD, to Professor (CHS)
Dr. Lubner joined the faculty in 2009 as Assistant Professor (CHS) in the Department of Radiology, in the Abdominal Imaging and Intervention Section. She serves as Chief, CT Research and Chief, Abdominal CT, and CT Modality Chief. Dr. Lubner's research portfolio is a major factor in how UW has developed a solid national reputation for innovation and development of percutaneous tumor ablation techniques and, more recently, expertise in CT imaging biomarkers and quantitative imaging. Since Dr. Lubner's promotion to Associate Professor (CHS) in 2015, she has made remarkable contributions to tumor ablation literature, and is currently co-investigator on two NIH grants monitoring tumor ablation, totaling over one million dollars in funding. Her work in CT imaging biomarkers and quantitative imaging has brought the UW to the fore of the rapidly emerging field of radiomics. Dr. Lubner has also made giant contributions to the department's clinical excellence. She has been very involved in CT protocol development and implementation, to ensure quality of CT images allows for optimal diagnostic capacity and also minimizes patients' exposure to radiation. As CT modality chief, she has skillfully balanced the needs of referrers and interpreting radiologists within the constraints of equipment and technologist workflow. Dr. Lubner earned her MD at the University of Wisconsin–Madison, and completed her residency at Mallinckrodt Institute of Radiology in St. Louis, MO. She returned to UW–Madison to complete her fellowship in Abdominal Imaging.
Venkata (Vinny) Meduri, MD, to Associate Clinical Professor
Dr. Meduri joined the faculty in 2013 as Clinical Assistant Professor of in the Department of Radiology, in the department's Community Section. Dr. Meduri has served as Modality Chief of MRI, helping to improve the division's efficiency by standardizing workflows and imaging protocols across multiple clinical sites. As the radiology curriculum director of the UWSMPH Physician Assistant Program, Dr. Meduri has been an exceptionally popular lecturer, being awarded "Lecturer of the Year" and being invited to deliver the "White Coat" address at the UW Physician Assistant graduation for the last two years as well as for the Class of 2020 this spring. Dr. Meduri earned his MD at the Albany Medical College, Albany, NY, and his Master of Science in Health System Administration at the Graduate College of Union University, Schenectady, NY. He completed his residency also at Union Medical College and his residency at Beth Israel Medical Center, New York, NY. Dr. Meduri completed his Fellowship in MRI at the University of Wisconsin–Madison School of Medicine and Public Health.
Susan Rebsamen, MD, to Clinical Professor
Dr. Rebsamen joined the faculty in 2014 as Associate Clinical Professor, in the Neuroradiology Section. She is one of the founding members of the American Society of Pediatric Neuroradiology and currently serves as the Modality Chief for the American Family Children's Hospital for Pediatric Neuroradiology, where she has been "the driving force" behind the development of clinical and educational programs in pediatric neuroradiology. Dr. Rebsamen is a leader in the Women Physicians in Radiology organization at the UW–Madison and works tirelessly provide career development for department residents to better prepared for success in the workplace. She earned her MD at the University of Arkansas for Medical Sciences, Little Rock, AR, and her residency at the University of North Carolina – Chapel Hill, in Chapel Hill, NC. Dr. Rebsamen completed two fellowships, one in pediatric neuroradiology at the Children's Hospital of Philadelphia, Philadelphia, PA, and one in adult neuroradiology at Jefferson University Hospital, also in Philadelphia.
Jonathan Swanson, MD, to Professor (CHS)
Dr. Swanson will be promoted to Professor (CHS) effective July 1, 2020. Dr. Swanson joined the faculty in 2019 as Visiting Professor in the Department of Radiology's Pediatric Radiology Section, from the University of Washington, where he began his legacy of improving the delivery of radiology education on a departmental, and subsequently, national level. Dr. Swanson served as associate program director (APD) with the University of Washington's Department of Radiology, mentoring over 100 residents and 40 fellows at University of Washington. Of those residents who chose pediatric radiology as a career, several did so because of Dr. Swanson's outstanding mentorship and teaching. In his role as APD, Dr. Swanson reinvigorated the residency curriculum and championed effective and timely feedback as key to improving training. On a national/international level, Dr. Swanson, along with Dr. Petra Lewis, a national leader in radiology education, developed and led a one-day, hands-on workshop—the Clinician Educator Development Program (CEDP)—to help radiologists improve their teaching skills. Because the workshop took a "train the trainers" approach, the competitively selected participants returned to their institutions with an improved teaching skill set to share with their colleagues. Building on the success of this program, Dr. Swanson co-created the TRaD Talks at the Radiological Society of North America (RSNA) annual conference. Like TED Talks, TRaD Talks are brief image- and story-rich presentations whereby radiologists present high-impact radiology-education concepts in a way that entices fellow radiologists to change their educational practices. TRaD talks have become such a highlight for educators at RSNA, the capacity of the room where they are held increases each year to accommodate its ever-growing audience. Dr. Swanson's clinical contributions are also quite noteworthy. One of the most impressive is his international work studying how midwives in Uganda are trained to perform a targeted obstetrical ultrasound exam. His extensive work resulted in a significant improvement of the midwives' ability to diagnose high-risk pregnancies. Subsequent studies found that the presence of ultrasound exams in antenatal care facilities in rural and underserved communities in Africa greatly improved obstetric care to women who would otherwise not have received it. This groundbreaking body of research will next explore how to remove logistical and referral barriers these women face. Dr. Swanson has published over 40 peer-reviewed manuscripts, one of received the "Best Clinical Paper" award in Pediatric Radiology. Dr. Swanson was a summa cum laude graduate of Duke University, Durham, NC. He earned his MD at the University of Pennsylvania, Philadelphia, PA. He switched coasts to complete his diagnostic radiology residency at the University of Washington, Seattle, WA, where he served as Chief Resident his final year. Dr. Swanson completed a fellowship in pediatric radiology also at the University of Washington, where he received progressive appointments over the next ten years at the University of Washington Department of Radiology as acting assistant professor, assistant professor, and associate professor.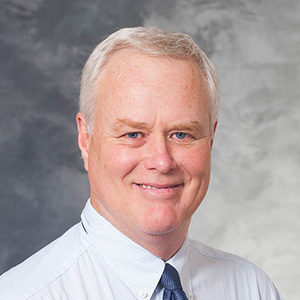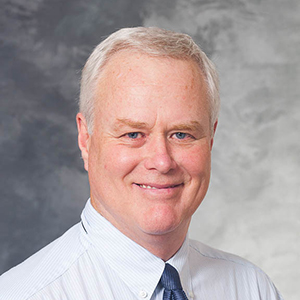 Jamey Weichert, PhD, to Professor
Dr. Weichert came to the University of Wisconsin–Madison as an Assistant Professor in 1998 from the University of Michigan – Ann Arbor. He was promoted to Associate Professor – Tenure in 2005. He also holds affiliate positions in the Department of Medical Physics and Pharmaceutics at UW–Madison. A member of the Imaging Sciences Section, Dr. Weichert established the UW Small Animal Imaging and Radiotherapy Facility (SAIRF) and was named its Director of the in 2006. Dr. Weichert is also the Director of the UW Contrast Agent Laboratory. He has established several companies, which focus on his successful work designing and developing molecular contrast and imaging agents for use in a wide range of diagnostic imaging and pioneering the development of radiopharmaceuticals for therapeutic use in oncology. He has authored over 80 peer-reviewed publications, and has over 40 issued US and international patents in the area of cancer contrast and imaging agent development and therapy. At the 2015 Contrast Media Research Symposium in Berlin, Germany, Dr. Weichert was awarded one of the highest honors in the field of contrast media, the Harry Fischer Medal for Excellence in Contrast Media Research. Dr. Weichert is also a co-Investigator or primary Investigator on four current NIH and corporate grants, including the $3.8M Biden Moonshot UO1 grant as co-PI with Zach Morris (Human Oncology) and pending PO1 grant as co-PI with Zach Morris ($15M) on targeted radionuclide modulated Immunotherapy of cancer which delivers low-dose radiation via tumor-targeting radioactive molecules to all disease sites, modifying the tumor in a way that significantly enhances systemic immune recognition and destruction of tumors anywhere in the body—even those that cannot be seen. If awarded, this will collectively total over $34M in extramural funding for this new cancer therapy approach, which was pioneered within the past four years in conjunction with Zach Morris (Human Oncology), Paul Sondel (Pediatric Oncology), Doug McNeel (Medical Oncology) and Bryan Bednarz (Medical Physics). Dr. Weichert earned his doctorate in Medicinal Chemistry at the University of Michigan – Ann Arbor under Dr. Raymond Counsell.
Shane Wells, MD, to Associate Professor (CHS)
Dr. Wells came to the University of Wisconsin–Madison as an Assistant Professor in 2014. He has been instrumental in growing the UW Department of Radiology's integrated genitourinary (GU) imaging and intervention program, and has become an important liaison between the Departments of Radiology and Urology. Most notably, Dr. Wells' work with minimally invasive treatment of renal cell carcinoma has been impactful locally, regionally, and nationally. While the UW thermal tumor ablation program had been well established for primary renal tumors, Dr. Wells incorporated percutaneous microwave ablation for the treatment of localized and select metastatic renal cell carcinoma. His efforts have resulted in increased overall survival of this subset of patients. Dr. Wells' additional clinical contributions include refining and optimizing the clinical prostate MRI protocol, and introducing MRI-ultrasound fusion biopsy of the prostate. As a result of his leadership, the number of prostate MRIs and MRI-ultrasound fusion biopsy procedure we perform have increased dramatically, translating into improved prostate care for the patients of UW Health, across Wisconsin, and neighboring states. Dr. Wells has also made significant accomplishments with his research. His work on the diagnosis and treatment of renal early stage (T1a and T1b) renal cell carcinoma, prostate cancer diagnosis, and complication rates of percutaneous biopsy of renal cell carcinoma have also impacted local practice of percutaneous renal mass biopsy. He also helped to develop a novel diffusion-weighted (DWI) MRI pulse sequence for the prostate that improves the radiologist's ability to detect prostate cancer. Dr. Wells earned his MD from Joan C. Edwards School of Medicine at Marshall University, Huntington, WV. He completed an internship also at the Edwards School of Medicine. Dr. Wells completed a at the University of Michigan – Ann Arbor, and a fellowship in Abdominal and Cardiovascular Imaging at the University of Wisconsin–Madison. He served for two years as Assistant Professor in the Department of Radiology and Medical Imaging at the University of Virginia, Charlottesville, VA.