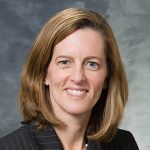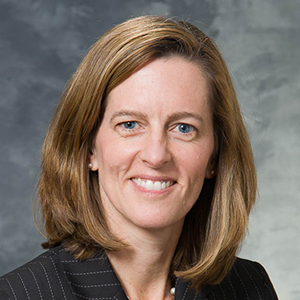 Dr. Elizabeth Burnside, Professor of Radiology and Associate Dean for Team Science and Interdisciplinary Research, was recently awarded a grant from the American College of Radiology (ACR). The ACR Fund for Collaborative Research in Imaging (FCRI) will support a multi-site project titled: Algorithms for Accurate Adaptive Audit Methods (A4M). As an extension of Dr. Burnside's work in clinical informatics, the A4M project is designed to harness the power of artificial intelligence and medical imaging to advance breast cancer screening quality improvement.
While breast cancer screening in the U.S. has effectively reduced overall breast cancer mortality, not all women have benefited. In the U.S., the lack of meaningful comprehensive quality improvement capabilities and persistent variability of practice, precludes evaluation and subsequent targeted improvements of mammography screening practices. Scalable and cost-effective approaches are needed to enable U.S. radiology practices and policy makers to better evaluate widespread breast cancer screening performance.
Audits provide the opportunity to understand variability of practice and favorably influence quality of care. A recent Cochrane Review revealed that audit feedback can effectively improve professional performance and patient outcomes. The ACR National Mammography Database (NMD), currently provides mammography audit capabilities to over 400 practices throughout every region of the US. However, the NMD has substantial challenges related to incomplete capture of outcomes data. Developing algorithms to overcome the issue of incomplete data capture is a rapid and pragmatic solution, with the potential to increase the value of NMD as a tool for monitoring quality and outcomes in the near-term. Development of these adaptive audit algorithms would enable the NMD to more accurately measure radiologists' performance.
The A4M project has the capability to quickly and cost-effectively develop algorithms that empower the NMD to provide more accurate outcomes data to all mammography screening practices. The goal of the A4M project is to develop adaptive audit methods to account for incomplete outcomes data capture when calculating metrics on University of Wisconsin-Madison (UW Madison) breast cancer screening data. These methods will be validated on data from two additional sites: the Vermont Breast Cancer Surveillance System and the University of California-Davis (UC-Davis), both affiliated with the Breast Cancer Surveillance Consortium (BCSC). The realization of the potential to audit mammography screening widely and accurately could provide a foundation on which quality improvement initiatives could save thousands of lives per year in the U.S.
The A4M project will be led by Dr. Burnside in collaboration with co-investigators Brian Sprague (Vermont Breast Cancer Surveillance System); Diana Miglioretti (UC-Davis); Janie Lee (University of Washington); and Amy Trentham-Dietz (University of Wisconsin-Madison).