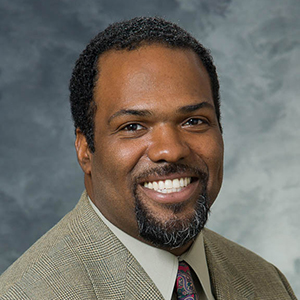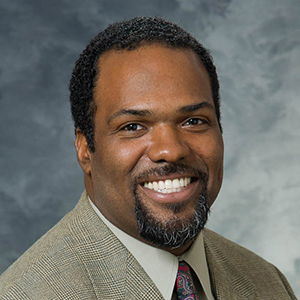 Congratulations to Jason Stephenson, MD, Assistant Professor in the Department of Radiology and Director of Medical Student Education, who has been awarded a 2018 Dean's Teaching Award! Four recipients of the award are chosen each year from across the entire faculty of the School of Medicine and Public Health for their extraordinary dedication to student education, demonstrated high level of teaching effectiveness, and innovation in education. The award was established in 1992 and winners are chosen by a committee of faculty who have previously been honored for their excellence in teaching.
"I am extremely honored to be receiving this award," Stephenson said, "The efforts that led to this recognition would not have been possible without the support of my team members, clinical colleagues, department chair, SMPH leaders, and other educator colleagues who have, in various ways, helped make it possible for me to do the work that I do."
Stephenson joined the UW Radiology Faculty in the Division of Musculoskeletal Imaging in 2012 after completing a Residency and Fellowship at the Mallinckrodt Institute of Radiology in St. Louis and a 2 year faculty position at the University of Pennsylvania in Philadelphia. Over the past 6 years at UW, Stephenson has transformed the Radiology curriculum for medical students. Besides his steadfast day-to-day approach with individual learner interactions, he has leveraged his talents to impact larger groups. This includes overseeing the Radiology Clerkship for medical students since 2012 when he began a successful effort to revise the radiology curriculum to introduce a more structured and objective-based approach, using technology to more equally engage learners from across the statewide campus, and employing a PACS based case simulator for student use. Stephenson has been tireless in his pursuit for effective education. He has applied his passion for innovation in education to the redesign of the SMPH ForWard curriculum as well as taking a larger leadership role at the medical school as one of the Phase I block leaders. In this capacity, Dr. Stephenson led an interdisciplinary team of faculty in building and successfully launching the Mind and Motion course for pre-clinical medical students. The first iteration of the course in October 2017 was well received and an excellent example of one of the many ways his leadership is impacting how medical students learn in new and effective ways.
Dr. Stephenson is one of several distinguished faculty from the UW Department of Radiology to win this prestigious award including Dr. Donald Yandow (2004-2005), Dr. Lonie Salkowski (2011) and Dr. Tabby Kennedy (2015). In 2017, Dr. Perry Pickhardt was awarded the Dean's Award for Excellence in Medical Student Research Mentorship. Congratulations to Dr. Stephenson!