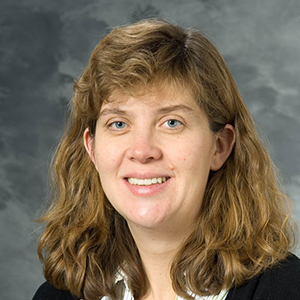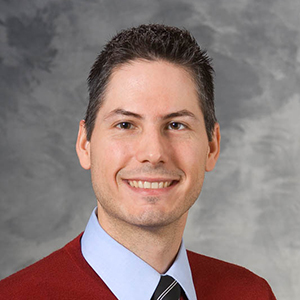 Dr. Elizabeth Sadowski, Professor in the Department of Radiology, and Dr. Humberto Rosas, Associate Professor in the Department of Radiology, were recognized last month as UW Health Physician Health Excellence Award Honorees. The Physician Excellence Awards recognize, "individuals who demonstrate exceptional skills in clinical practice and education, and a commitment to the mission, vision, and values of UW Health." In total, 10 physicians from UW Health were awardees this year and 12 were honorees.
Dr. Sadowski, who was this year appointed to the American College of Radiology Women's Imaging Panel, was nominated for the Leadership Excellence Award. Dr. Mark Kliewer, Professor in the Departments of Radiology and Medical Physics, nominated Sadowski and noted three specific and important leadership initiatives. The first is Sadowski's commitment to imaging expertise in gynecologic oncology and the increasing collaboration with the Division of Gynecologic Oncology and Radiation Oncology. Sadowski acts as a radiology consultant with these divisions, leads a group of physicians in a weekly discussion of important cases in gynecologic oncology, and founded and chairs the Uterine and Ovarian Cancer panel in the Society of Abdominal Radiology. Sadowski has also taken a leadership role in career development and mentorship through multiple initiatives. She has created a professional development and career planning curriculum for the resident and fellow education program, and is the Director of a biannual Career Paths Seminar. This is in addition to her personal mentoring of over 20 individuals in the department in her time here. The third area of leadership that Kliewer noted, is her advocacy for women in academia. Sadowski formed the Women's Physician in Radiology group in 2009 and created a curriculum that addressed obstacles women physicians faced both in and outside of the workplace. She has advocated for increased diversity and helped drive the recruitment of female residents. Beyond the department, she is an active participant on the Committee on Women and Diversity for UW Madison. According to Dr. Kliewer, "Elizabeth Sadowski has repeatedly demonstrated a highly developed talent for leadership at UW. Her leadership style is mature, thoughtful, and farsighted. Her passion is evident in the energy and determination with which she brings programs to fruition. Her initiatives have been both timely and well ahead of their time."
Dr. Rosas, the Director of Musculoskeletal Intervention, was nominated for the Clinical Practice Excellence Award, an award which "honors outstanding clinicians who demonstrate an extraordinary commitment to safety and quality patient-and-family centered care." Krystina Johnson and Constance Besaw, ultrasonographers with the Department of Radiology, as well as Debra Trieloff, a physician assistant in the department, wrote letters of recommendation for Dr. Rosas. All three praised Rosas for his dedication to patients, education, and the core ideals of the department, noting his generosity in both time and effort to helping patients and colleagues. "Working beside him as a Sonographer has taught me many skills that cannot be learned in a classroom setting. Dr. Rosas is incredibly compassionate when it comes to patient bedside manner. I personally have had patients request Dr. Rosas by name and remember him from years prior. He gives his patients time to answer their questions in detail and educate them regarding their ailments," Johnson wrote. "Dr. Rosas is an admirable Radiologist who is an outstanding representation of the UW Health System values, humbly teaching colleagues and associates and caring for his patients as if they were his own family members."
Congratulations to Drs. Sadowski and Rosas!