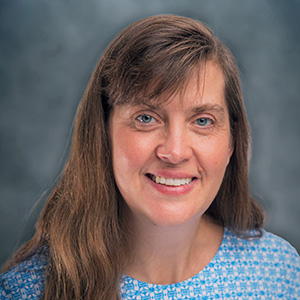 Elizabeth Sadowski, MD and previous UW Abdominal Imaging Fellow & Assistant Professor of Imaging Sciences at the University of Rochester, Akshya Gupta, MD, led a multi-institutional ultrasound study evaluating nearly 1000 adnexal lesions from academic institutions, ranging all the way from the east coast to the west coast of the United States. Using their classification schema of classic- or nonclassic-appearing adnexal lesions, investigators were able to diagnosis ovarian cancer in women with high sensitivity and specificity.  
Their study, "Ovarian Cancer Detection in Average-Risk Women: Classic- versus Nonclassic-appearing Adnexal Lesions at US," demonstrates that their simplified approach can help stratify adnexal lesions on ultrasound with a similar sensitivity, specificity, positive predictive value, and negative predictive value for malignancy compared with other published algorithmic multi-faceted risk stratification systems. 
Drs. Sadowski & Gupta explained, "In general, when a classic lesion is seen, there is essentially no risk of cancer. When a non-classic lesion is seen, there is between an 8-50% risk of cancer, and using additional features as other published risk stratification systems use can help improve the PPV for the diagnosis of cancer. The ultimate goal with any risk stratification system is to help avoid over treatment of benign ovarian lesions and expedite the care of women with ovarian cancer." 
After this study was published in Radiology, several news sources featured the story, including Aunt Minnie, Science Daily, and Diagnostic Imaging.