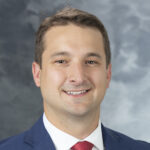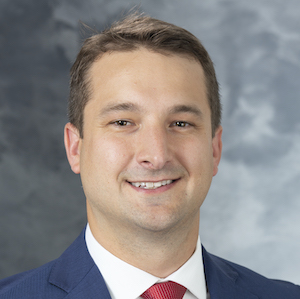 Eric Monroe is excited to have joined the Department as a new Associate Professor (CHS) in Pediatric Radiology. Learn more about Dr. Monroe below.
Q: Where are you from?
A: Milwaukee, WI
Q: Where did you attend Medical School?
A: Washington University in Saint Louis
Q: Why did you choose Radiology?
A: Radiology lured me in with the potential to serve as a consultant for every medical team and work with a broad range of pathology on a daily basis. I went on to specialize in Vascular & Interventional Radiology to spend more time in direct patient care performing minimally invasive, image-guided treatments.
Q: What is your specialty?
A: Vascular & Interventional Radiology, Pediatric & Adult
Q: What are your career interests and goals?
A: I get most excited about innovation and clinical program development. I will be partnering with all American Family Children's Hospital specialty teams to support flagship service-lines, increase access to Vascular & Interventional Radiology, and expand the spectrum of minimally invasive procedural care.
Q: Why did you choose UW/What are you excited about at UW?
A: This is a gem of a department. Faculty are happy, collaborative and productive. The opportunity to develop clinical programs in such an environment all while returning to the place I call home was really a home run.
Q: What are your hobbies?
A: Free time goes to hanging out with the family, including 3-year- and 1-week-old boys. I will be cultivating their interest in my former hobbies (skiing, hiking, fishing to name a few) so I have some buddies to go with me before too long.