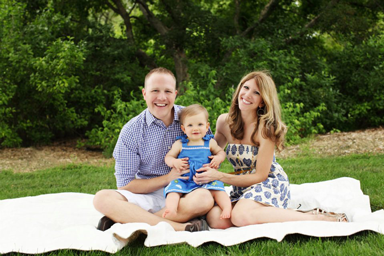 Dr. Jason Pinchot, also known as Scott (more on that later), is an Assistant Professor of radiology in the Interventional Imaging Section. He received his medical degree from the Medical College of Wisconsin in 2004 and went on to complete residency training in diagnostic radiology at the Indiana University School of Medicine. He joined the faculty at the University of Wisconsin-Madison in 2010.
Dr. Pinchot's tenure at UW has not always been without complication….and confusion. Dr. Pinchots's fraternal twin brother Scott was a chief resident in General Surgery when Dr. Pinchot began his career at UW. The recipient of almost hourly double-takes, he became quite adept at having conversations with absolute strangers, sure that he had been yet again mistaken for his brother. All kidding aside, Dr. Pinchot is exceedingly thankful to have had a brother come before him to establish a good name and work ethic, as it led to very easy, professional and collegial interactions with surgical colleagues.
Dr. Pinchot lives in Madison with his wife Ali and 19 month-old daughter Grace. When he is not working, he enjoys running and gourmet cooking. This fall, Dr. Pinchot successfully completed the annual Wisconsin Tough Mudder Challenge, a hardcore, 12-plus mile run with over 20 obstacles, designed by British Special Forces, interspersed along the way. Dr. Pinchot is already planning to participate in the Wisconsin Tough Mudder Challenge next year, and invites anyone interested to join him on a team. If interested, email Dr. Pinchot at jpinchot@uwhealth.org.