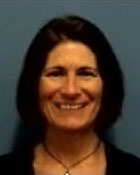 We are pleased to announce that Vicki Hill, MBA, will join the UW SMPH Department of Radiology administrative team as the Associate Director of Business Services on Monday, April 19.
In this role, Vicki will oversee and manage the administrative functions for WIMR imaging research programs and operations. She will participate in strategic and long-term planning to enhance and develop clinical research for the department, including analysis of funding sources, staffing, and developing policies and procedures related to the department's research infrastructure. Vicki will work closely with Dr. Beth Burnside, Vice Chair for Research, and will report directly to Margaret Birrenkott, Director, Business Services.
Vicki's most recent experience has been as Director of the Epic installation project for the past 3 years for the UW Hospital and the American Family Children's Hospital. With this program, she provided operational leadership and project design oversight, including budget planning and management. Prior to this project, she served as Director of Rehabilitation Hospital & Services for 10 years, with responsibility for strategic, operational, and financial performance for six multidisciplinary clinical teams. In this position, she oversaw research related activities including grant review, staff allocation, and subject recruitment for several NIH grants within the neurosciences, including stroke, traumatic brain injury, and dysphagia. Vicki received an MBA from the University of Wisconsin-Madison, a Master of Science in Speech/Language Pathology from Marquette University, and a BS in Communicative Disorders from UW-Madison.
Vicki's office will be located at WIMR in the Radiology research space.
Please join us in welcoming Vicki to the Department to lead the operations of our growing research programs.