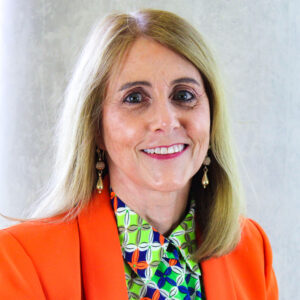 It is hard to summarize Kathleen Baus's incredible legacy at the University of Wisconsin – Madison and UW Health. She is not only a founding member of the Community Division, but she is also the first female radiologist hired by Meriter Hospital. Known as a passionate patient advocate, amazing colleague, and world traveler, she is going to be missed after 23 years of service. 
Dr. Baus is a Badger at heart. She completed her medical education, residency, and fellowship at UW – Madison. She then went on to work in private practice in Madison for eight years, before that practice was acquired by UW Health and merged into the newly created Community Division. The Community Division embodies the Wisconsin Idea, bringing high quality medical imaging to patients in clinics around south-central Wisconsin.  
"My role has been really focused on patient care. For me, it's about the patients driving from rural areas, where the big university hospital is big and scary, but coming to a smaller clinic is much more approachable and comforting," said Dr. Baus. She continued, "One of my favorite aspects of the job is my relationships with my colleagues and the technologists in the Department." 
Dr. Baus has been a member of the Community Division since 1999. She also served as Breast Imaging Co-Director (2013-16), on the Mammography Cross Campus Collaboration Committee (2011-17), and as the Meriter Medical Imaging Practice Committee Chair (2006-08). 
When discussing her legacy, Dr. Baus concluded, "Being the first female radiologist to practice at Meriter and proving that is worthwhile to have women in the practice was extremely satisfying."