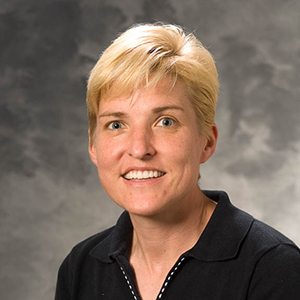 The British Medical Association (BMA) has awarded Lonie Salkowski, MD, PhD, FACR the Medical Book Award in the Basic and Clinical Sciences and Research category for her textbook, Weir & Abrahams' Imaging Atlas of Human Anatomy, 6th edition. The textbook was co-authored by Jonathon Spratt, Marios Loukas, Tom Turmezei, Jamie Weir, and Peter Abrahams. 
According to the BMA, "With over 900 resources submitted on a diverse range of topics, this year's awards will recognize outstanding contributions to medical literature in a refreshed format. There are 14 categories in which prizes are awarded, with a BMA medical book of the year award chosen from the category winners." 
Dr. Salkowski's contributions have previously been honored by the BMA, with the 5th edition of this textbook winning the Highly Commended BMA Medical Book Award in the Basic and Clinical Science category in 2017. For the 6th edition, the group updated some of the chapters and expanded online resources included with the textbook. Dr. Salkowski says, "I was very surprised that we won the award this year. It is quite an honor." 
Congratulations, Dr. Salkowski!