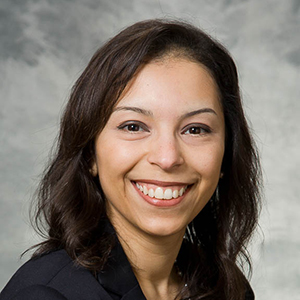 On August 23, Mai Elezaby, MD presented the final installment of the 2022 Society of Breast Imaging (SBI) Summer Live Webinar Series on transgender breast imaging. The webinar series is geared toward breast imaging fellows and practicing radiologists from all areas of expertise and practice settings. Dr. Elezaby's webinar had approximately 90 attendees. 
Dr. Elezaby further explained, "The goal of my talk was to address the most updated recommendations from the ACR on the imaging for transgender patients and to discuss some of the recommendations and resources for a more inclusive imaging experience." 
Dr. Elezaby emphasized in her talk that transgender patients are not a uniform patient population where one imaging recommendation would apply. She expands, "The differences in risk factors and nuances of imaging recommendations in the different subgroups based on baseline risk factors, gender-affirming procedures, and sex at birth have created confusion in the imaging community. The lack of knowledge of these nuances may lead to suboptimal imaging recommendations and care.  Additionally, better physician understanding of the psychosocial determinants of patient compliance will improve services provided to this patient population." 
UW Health is home to a well-recognized Gender Services program that has built an infrastructure for adult transgender and gender-diverse patients, as well as pediatric/adolescent patient populations. The Human Rights Campaign Foundation even recognized UW Health for being a leader in LGBTQ Health Equity in 2019. 
Many resources are available for UW physicians on UConnect and embedded tools within EPIC that can assist in the care of gender-diverse patients. The UW Breast Center leadership, including Meeghan Lautner, MD, MSc, Roberta Strigel, MD, MS, Mai Elezaby, MD and Ryan Woods, MD, MPH, and Anand Naryan, MD, PhD, Vice Chair of Equity are looking forward to collaborating with our institutional programs to improve breast health services and screening compliance and minimize disparities in health care for transgender patients through the creation of an equitable and inclusive breast care experience.