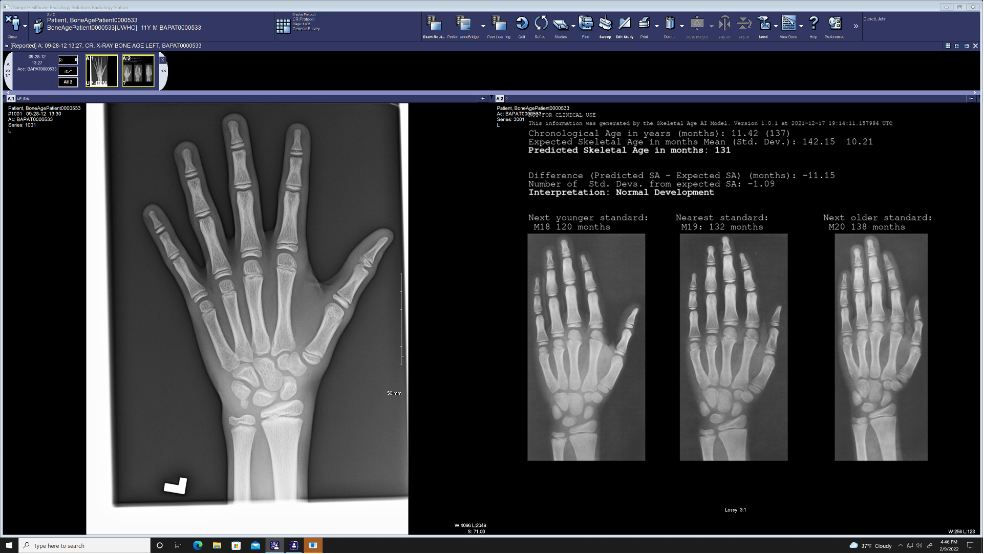 Integration of artificial intelligence (AI) technology into PACS systems is a challenging task that often requires manual work. However, our innovative Informatics team has been hard at work to create a more seamless and automated AI integration process. Though the Informatics team has previously completed several AI (including in-house developed AI tools and commercial products) integrations in our clinical systems, including PACS, these eventually require assistance from the PACS team. One of the main objectives of this project is to build a framework where the same tools and mechanisms could be available to ensure those integrations happen automatically every time one edits. 
This project has been a collaborative effort from members of the Rad Informatics team and the Rad Web team. Project members include Gary Wendt, MD, John Garrett, PhD, Richard Bruce, MD, Daryn Beldon, and Paul Ramirez. Web developer, Paul Ramirez said, "Collaboration with the Informatics group has been a very positive experience for the Development team. It's exciting to see the new automated workflows that they are putting together." 
With any innovative scientific project, there are two parts. The first part, which has recently been completed, is the technical ideation and creation. With a product in place, the team is now navigating the regulatory process of finalizing policies & procedures, including working with the Wisconsin Alumni Research Foundation (WARF) and the Isthmus Project, a subsidiary to UW Health that "bring innovative healthcare solutions to market." Dr. Garrett says, "We have to cover all bases with legal and compliance, so if we roll out the project in relation to transitional research, everyone knows what's happening." The team expects to complete initial compliance paperwork soon, taking the final step towards making this incredible idea a reality.