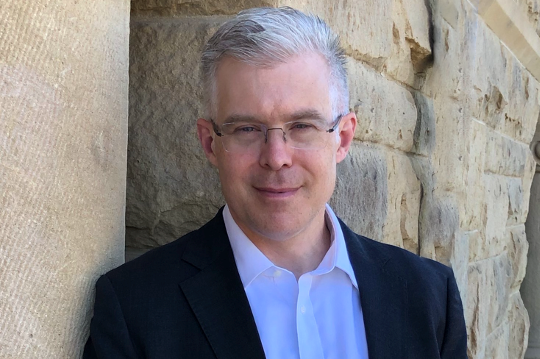 Internationally renowned physician-scientist and transformative leader, Scott Reeder, MD, PhD, will become the next chair of Radiology at the University of Wisconsin School of Medicine and Public Health (SMPH).
Over his nearly two decades with the department, Dr. Reeder has held numerous leadership positions, including Section Chief of the Cardiovascular Imaging Section (2005-2013), Chief of Magnetic Resonance Imaging (2005-present), Vice Chair of Research (2014-2021), and Senior Vice Chair of Research (2021-present). In 2009, he founded the UW Liver Imaging Research Program, an active NIH-funded group (>$22 million in NIH funding) that he continues to lead today.
"Scott is a transformative leader who has demonstrated dedication to our department over the past 19 years since we began working together," said Thomas Grist, MD, who has served as chair for the past 18 years. "In addition to serving in numerous departmental leadership roles, he is a globally recognized visionary in Radiology who has contributed to our success and our strong international reputation in the field."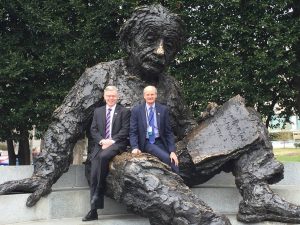 Dr. Reeder served as the President of the Society for Advanced Body Imaging (SABI) from 2019-2020 and the President of the International Society for Magnetic Resonance in Medicine (ISMRM) from 2022-2023, a global community with over 8000 members including physicians, scientists, and engineers. He is also a founder of Calimetrix, a Madison-based startup that designs, manufactures, and markets advanced MRI test objects called "phantoms" that aid in research.
In addition to his experience, Dr. Reeder possesses a clear vision for how the department can continue its success while adapting to changes in the field.
"He possesses a clear understanding of the importance of our workforce in achieving our clinical, educational, and research missions, as well as the emergence of technologies that are poised to redefine radiology and medicine," said Dr. Grist.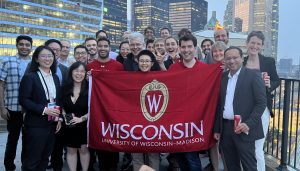 "I am an intrinsically optimistic person, and I see great opportunity to further UW's mission and global leadership by openly and actively addressing both the challenges and the numerous opportunities before us," said Dr. Reeder. "UW has all the necessary ingredients to fuel an accelerating upward trajectory of success, including a remarkably collaborative culture focused on excellence in clinical care, innovation, and education."
Dr. Reeder's vision also includes building upon the department's industrial and academic partnerships. "UW Radiology is uniquely positioned at the heart of the southern Wisconsin medtech and biotech ecosystems," explained Dr. Reeder. "The remarkable depth of talent across the University and State of Wisconsin is central to the future of our department."
As a leader, Dr. Reeder recognizes the importance of a collaborative approach that engages key stakeholders, as well as in empowering the expertise, ideas, and energy of team members.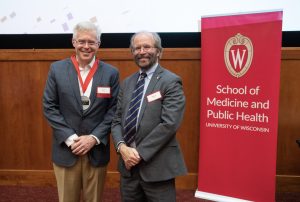 "Dr. Reeder has an outstanding track record as an educator and leader committed to expanding the school and health system's clinical, research, and educational enterprise," said SMPH Dean Robert Golden. "He is also dedicated to advancing diversity, equity, and inclusion and wellness in the field of radiology."
"I care deeply about our community and its people, and am extraordinarily optimistic about the future of radiology and UW as a leader on the global stage," said Dr. Reeder. "I am grateful for the opportunity to serve this community that has given me so much."
Dr. Grist and Dr. Reeder will collaborate on transition plans, with an expected full transition date in January 2024.