UW researchers, including multiple Department of Radiology faculty, are part of a team that was awarded $4 million from the NFL to study hamstring injuries. The UW faculty will join professionals from Brigham Young University, the University of Michigan, the University of Virginia, Stanford University, and the Australian group of Virginia for the project.  
The study will be using multimodal MRI imaging to better characterize hamstring injuries in athletes with the goal of improving recovery time and coming up with preventive measurements. The research is a continuation of prior work that used quantitative MR sequence to examine hamstring injuries in the NBA. This new study will be done with four college football teams over multiple years and aims to image 120 athletes at baseline, at injury, and then at the time they return to play. The researchers want to examine imaging markers for potential re-injury.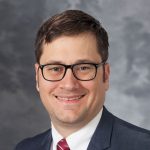 Professor Ken Lee, MD, MBA is the clinical radiologist co-investigator for the project. Dr. Lee has extensive experience with sports medicine through his Sports, Ultrasound, MRI, Minimally Invasive Treatments (SUMMIT) Lab.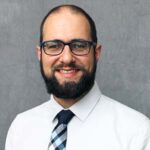 Associate Professor Alan McMillan, PhD and Assistant Scientist Sam Hurley, PhD, bring AI expertise to the project to develop computational analytics on these imaging data. 
One important aspect of this project is the interprofessional team science approach. The project PI is Dr. Brian Heiderscheit, a physical therapist with extensive research experience in running, and the team includes experts in sports medicine and other specialties. Their goal is to create better tools for diagnosing and treating sports injuries.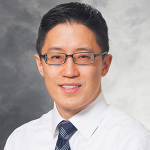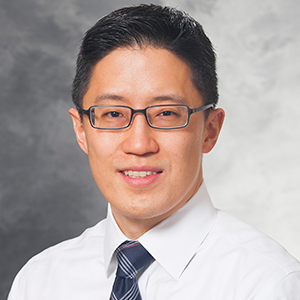 Dr. Lee is excited about the opportunity to help athletes at all levels with their hamstring injuries. "We want to figure out something that will help football players that get these injuries. We don't do a great job with that – we can diagnose it, but when can they return to play? Are they at increased risk of injury? This large study will help us to figure that out. It's a landmark study. College and high school players face these injuries and don't know how this will impact their play once they return. No one knows the mechanics of hamstring injuries, which makes this such an exciting study," says Dr. Lee.
You can learn more about the grant here: https://www.med.wisc.edu/news-and-events/2021/july/nfl-to-fund-uw-led-study-on-hamstring-injuries/