Radiology is among the most competitive residency specialties, eclipsing popular areas such as anesthesiology and pediatrics, according to the American College of Radiology (ACR). This summer, four of our residents have graduated and moved on to fellowships and academic practice elsewhere. While residency can be a grueling process, our residents have achieved great success during their years at UW, and we look forward to watching their medical careers blossom.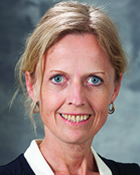 Joanna Eva Kusmirek, M.D., originally from Poland, is traveling to Richmond, Virginia to practice at Virginia Commonwealth University. During her time at UW she presented at several conferences, and received the 2011 Resident Research award.
Krupa Patel-Lippmann, M.D., is continuing her education through an Abdominal Imaging Fellowship at Duke University. Dr. Patel-Lippmann's achievements at UW include a Silver Award at the 2013 Annual Meeting of the American Roentgen Ray .Society (ARRS) for a presentation about first-trimester ultrasound.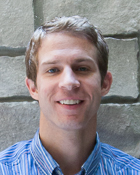 Andrew Schapiro, M.D., who attended medical school in Cincinnati, travels back to Ohio for a Pediatric Radiology Fellowship at Cincinnati Children's Hospital. Dr. Schapiro counts the 2014 RAD-AID trip to Nicaragua
among his experiences here at UW.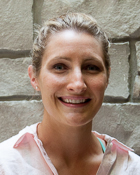 Adrienne Thompson, M.D., returns to her birthplace of Edmonton for a Pediatric Radiology Fellowship at The University of Alberta, Stollery Children's Hospital. Her UW highlights include a presentation at RSNA 2013, titled "Pre-Wallerian Degeneration in Neonates Presenting with Acute Infarct: The 3 Tesla Magnetic Resonance Imaging (3TMRI) Experience."
We wish our former residents the best of luck, and thank them for their years dedicated to the mission of this institution. While these individuals have moved on to other institutions, others hoped to remain in Madison, and were selected to continue their education with us as UW Radiology Fellows.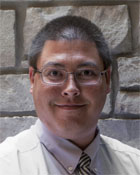 James Brittin, M.D., is continuing on as an Abdominal Imaging Fellow under newly-minted Professor J. Louis Hinshaw, M.D. A highlight of Dr. Brittin's UW residency was his presentation at the 2014 Annual Meeting of the International Society for Magnetic Resonance in Medicine (ISMRM), entitled "Cervical Cancer and BOLD Imaging and Update 2015."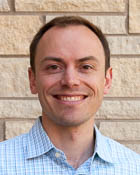 George Carberry, M.D., is also continuing as an Abdominal Imaging Fellow. In addition to co-authorship on several papers, Dr. Carberry was the recipient of the 2013 Society of Interventional Radiology (SIR) Annual Scientific Meeting Resident-in-Training Travel Scholarship.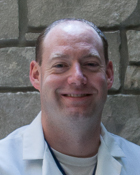 Ryan Holdsworth, M.D., is now a Neuroradiology Fellow, under the purview of Tabby Kennedy, M.D. In addition to his academic achievements, Dr. Holdsworth is a member of Fringe Field, a band comprised of himself, Professor Aaron Field, M.D., Department of Medical Physics Graduate Student Sam Hurley, Ph.D., and Ultrasound Technician Mike Lucking. Rumor has it that Dr. Holdsworth came for the residency, but stayed for the band.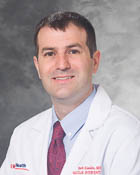 Mark Kleedehn, M.D., is now a Vascular and Interventional Radiology Fellow, guided by Orhan Ozkan, M.D. Dr. Kleedehn was honored at our 2014 Annual Teaching Awards, receiving the John H. Juhl Award for Clinical Excellence in Chest Imaging.
We are deeply honored that these radiologists have chosen to remain with us, and we hope to reward their loyalty with the learning experience of a lifetime.