CURRENT SCORECARD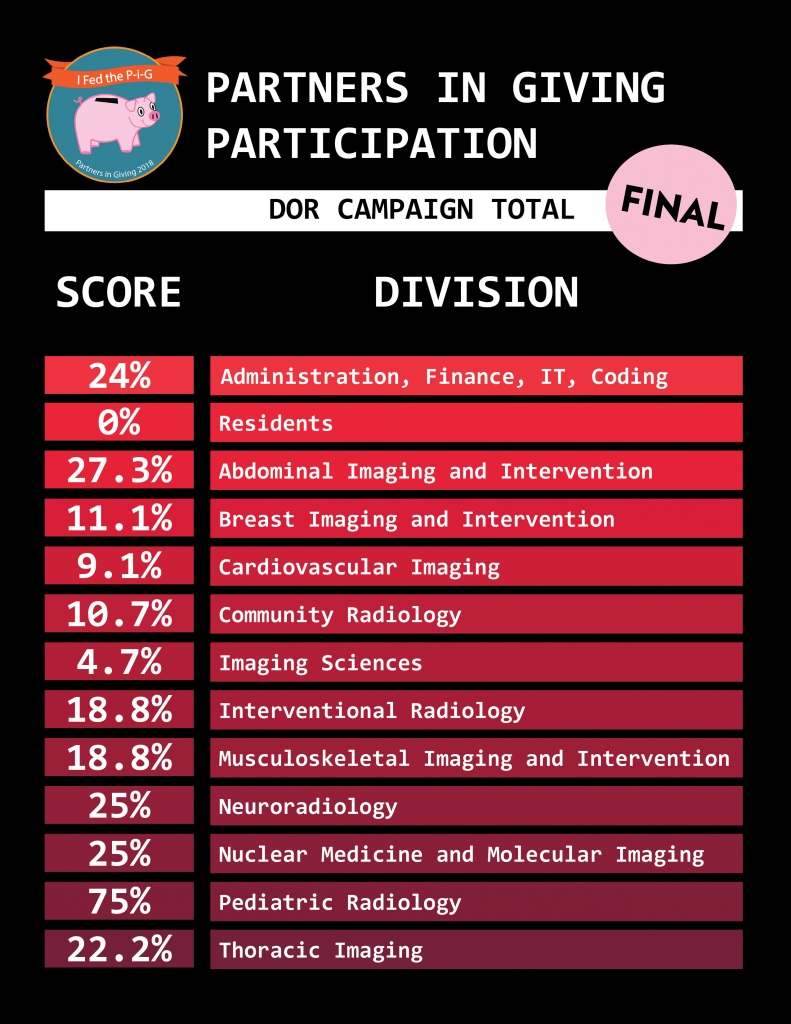 Here in the Department of Radiology, we hope to generate excitement and support for Partners-in-Giving and the multitude of individuals whose lives can be changed through the generosity of our donations. No donation is too small! Please consider making a contribution this year using the printed form that was distributed to you recently, or use the improved online portal at giving.wi.gov.
Here's what the 2018 Partners-in-Giving Program Has in store for you: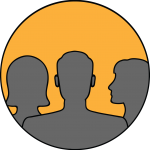 Meet Some of the People You're Helping! We'll share some of the touching stories about the people, young and old, who have been touched by the generosity of the Partners-in-Giving campaign.

Get Comfortable for a Great Cause! Making a pledge to the Campaign will be your ticket the wear blue jeans to work on Friday, November 16!

Get Your Team Motivated! We'll provide a weekly scoreboard of participation broken out by each DOR Section and Unit. Don't let your team get left in the dust!

Show Off Your P-i-G! Each contributor to the Partners-in-Giving Campaign will receive a special office door award in appreciation for their generosity.

Warm Up with Fall Comfort Food! On Thursday, November 15, from 11:30 am to 1 pm, our team of DOR volunteers will be cooking up their crock-pot comfort food creations for only $5 per bowl! All proceeds will support Partners in Giving.
Here's How to Give:
If you would like to participate in the 2018 campaign, simply choose your charity or charities from a list of over 500 and donate in one of two easy ways:
1. Use the personalized pledge form distributed by your dept.'s volunteers to designate your charities and donate by cash, check, or payroll deduction, or,
2. Use the secure Partners in Giving website to select your charities and donate by credit card or payroll deduction:
·         Go to giving.wi.gov
·         Go to the DONATE NOW button and click "UW" on the dropdown menu
·         Use your UW Net ID and password to log in
·         Click on a umbrella charity or member charity for more information
·         Choose your charity or charities
·         Follow the instructions to make a donation
·         Choose your payment method and complete the form!
If you have questions or problems making an online donation, please contact the Partners in Giving Fiscal Agent at publicsector@uwdc.org
Please review the Partners in Giving packet you recently received. Remember, if you choose to give, you can go online at giving.wi.gov OR send the form to me, Chris Temme, at 600 Highland Ave. CSC E3/366. Thank you for considering to participate this year, and let's have fun!