Professor (CHS)
Section Chief, Abdominal Imaging and Intervention

Fellowship Director, Abdominal Imaging and Intervention
Abdominal Imaging and Intervention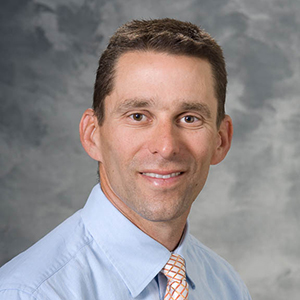 Biography
Dr. Hinshaw is a Professor (CHS) of Radiology and Urology and the Chief of the Abdominal Imaging and Intervention Section.
In addition, he is the director of the Abdominal Imaging and Intervention Fellowship Program and serves as a member
of the UWMF Professional Conduct Committee, UWMF Council of Faculty, UWMF Finance Committee, and the UW Health
Medical Staff Behavior Committee. He is active in numerous international, national, and local committees and has
been recognized on many occasions for both his outstanding teaching and research. His clinical practice has been
exceptional and in recognition of this, he received the 2012 UW Health Clinical Practice Physician Excellence Award.
His research focuses primarily on image-guided tumor ablation and CT Colonography (Virtual Colonoscopy) and his
work has resulted in over 70 peer-reviewed publications, and hundreds of presentations, posters, and lectures
at national and international meetings. He is a co-investigator on multiple NIH-funded grants and is actively
involved with the tumor ablation laboratory here at the University of Wisconsin.
Interests:
Family, golf, Badger sports, running, biking, and fishing.
Education
Medical School:

University of Wisconsin-Madison

Residency:

University of Wisconsin Hospital and Clinics

Fellowship:

University of Wisconsin Hospital and Clinics