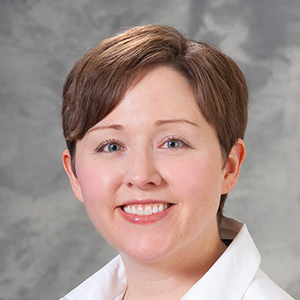 Associate Professor Allison Grayev, MD was selected as one of the 2021 Dean's Teaching Award recipients. This award recognizes excellence and innovation in medical education. The recipients awarded have demonstrated a creative approach to medical education, high teaching effectiveness, and sustained dedication to improving student learning. Dr. Grayev will be presented with the award during a virtual award ceremony on Medical Education Day, which this year is on May 27th.
Dr. Grayev is humbled to have won this prestigious award. "Winning this award is a recognition of the support received from the anatomy team and my colleagues in radiology, allowing me to design and implement new radiology content both during the Forward curriculum roll out and a pandemic. I hope to impart the importance of radiology to all medical students with the goal of creating future clinicians that understand and respect our role in patient care," she says.
Congratulations Dr. Grayev, and thank you for your continued dedication to our medical students!