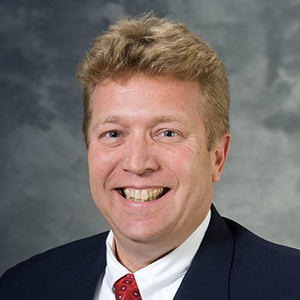 Cristopher Meyer, MD, FACR was awarded the President's Award from the Society of Thoracic Radiology (STR) at their 2022 Annual Meeting. Dr. Meyer was recognized for his significant contributions to researching burnout within the STR.  
In 2019, he published a paper, "Prevalence of Burnout Among Cardiothoracic Radiologists," with collaborators Ronald Eisenberg, MD, Timothy Sotman, MD, Julianna Czum, MD, and Steven Montner, MD. In 2021, after two years of working in the COVID-19 pandemic, he led an effort to capture data on resources and burnout amongst cardiothoracic radiologists. He presented the preliminary results of this survey at the recent 2022 STR Annual Meeting. 
Dr. Meyer said, "I consider the STR my professional family and so recognition of contributions to this organization is very special to me." He was also awarded the President's Award in 2013 for his contributions to revising the Society's by-laws. He also serves as the Nominating Committee and the Health and Wellness Committee for the Society of Thoracic Radiology. He previously served as STR President from 2018 to 2019. 
Congratulations, Dr. Meyer!