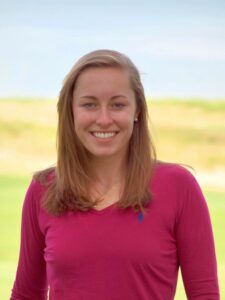 Daniel Chu and Katrina Ruedinger, both MD-PhD candidates, received the Radiology MD-PhD Graduate Student Fellowship Award for the 2022-2023 academic year. The award provides stipend and tuition funding for the entire academic year. Vivek Prabhakaran, MD, PhD and Scott Reeder, MD, PhD will serve as faculty supervisors to the MD-PhD candidates, respectively.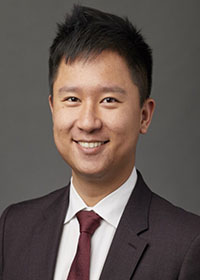 Chu will be using the funding for the research project, Neuroimaging Characterization of Brain Plasticity in Epilepsy Patients. When describing the project objectives, Chu said, "Epilepsy is the 4th most common neurological disorder in the USA and is a great burden to socioeconomic and health care costs. We are interested in examining how focal epilepsies such as temporal lobe epilepsy (TLE) and focal cortical epilepsy (FCD) affect brain reorganization in terms of its structure and function. In order to study this, we aim to characterize DWI-based white matter structural connectivity abnormalities and measures, as well as characterize resting-state functional connectivity networks in TLE and FCD patients compared to healthy normals. Findings from this study may contribute to the greater understanding of focal epilepsy pathophysiology and may one day guide its diagnosis, prognosis, and treatment." 
Ruedinger will be using the funds for the research project, Fully Automated High-Throughput Quantitative MRI of the Liver. Ruedinger described the project, "The goal of this project, led by Dr. Scott Reeder and Dr. Diego Hernando, is to develop a quick, reliable, reproducible, and low-cost MRI exam to quantitatively evaluate the liver. We will use artificial intelligence and newly engineered methods of MRI acquisition to better evaluate individuals with liver disease. Our target application is to quantify liver fat accumulation in patients with non-alcoholic fatty liver disease and liver iron accumulation in patients with hereditary hemochromatosis and transfusion hemosiderosis, both of which combine to affect ~100 million people in the US and ~1 billion world-wide." 
Both Daniel Chu and Katrina Ruedinger look forward to the fellowship in order to work with their mentors and further their research. Chu said, "I was absolutely delighted to hear of the news and grateful for the opportunity to be supported by the amazing faculty and staff we have here at UW-Madison." Ruedinger added, "While writing the application last Fall, I was doing a clinical rotation in Hepatology and was caring firsthand for the patients with whom this project can help. It fueled my passion for translational medicine so I was thrilled when I received this fellowship, knowing that this funding will help those patients I cared for and patients alike." 
Congratulations Daniel Chu and Katrina Ruedinger!