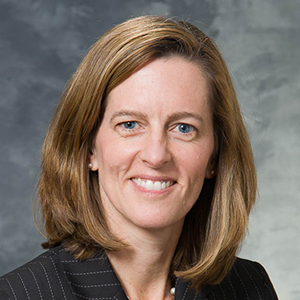 Professor Elizabeth Burnside, MD, MPH, MS, FACR had her latest research published in Nature's British Journal of Cancer. Her article, Quantitative Breast Density Analysis to Predict Interval and Node Positive Cancers in Pursuit of Improved Screening Protocols: a Case-control Study, looks at whether quantitative breast density (BD) serves as an imaging biomarker for more intensive breast cancer screening by predicting interval and node-positive cancers.
Dr. Burnside's research found that the risk of being diagnosed with a breast cancer is best discriminated by the volume of fibroglandular tissue in the breast rather than breast density. This suggests that a more intense screening schedule with mammography may be appropriate in women with high fibroglandular volume. Regular mammography screenings are important for detection of breast cancer, but there is a balance to be struck between early diagnosis and overtreatment. Dr. Burnside's research offers an alternative to a "one size fits all" approach to breast cancer screenings. You can learn more about her research here.
Dr. Burnside is thankful she had the opportunity to complete this meaningful research. "I am grateful for my brief sabbatical in the UK to do this important work with colleagues with whom I never would have so easily collaborated, without the support of UW Radiology and the School of Medicine and Public Health," she says.