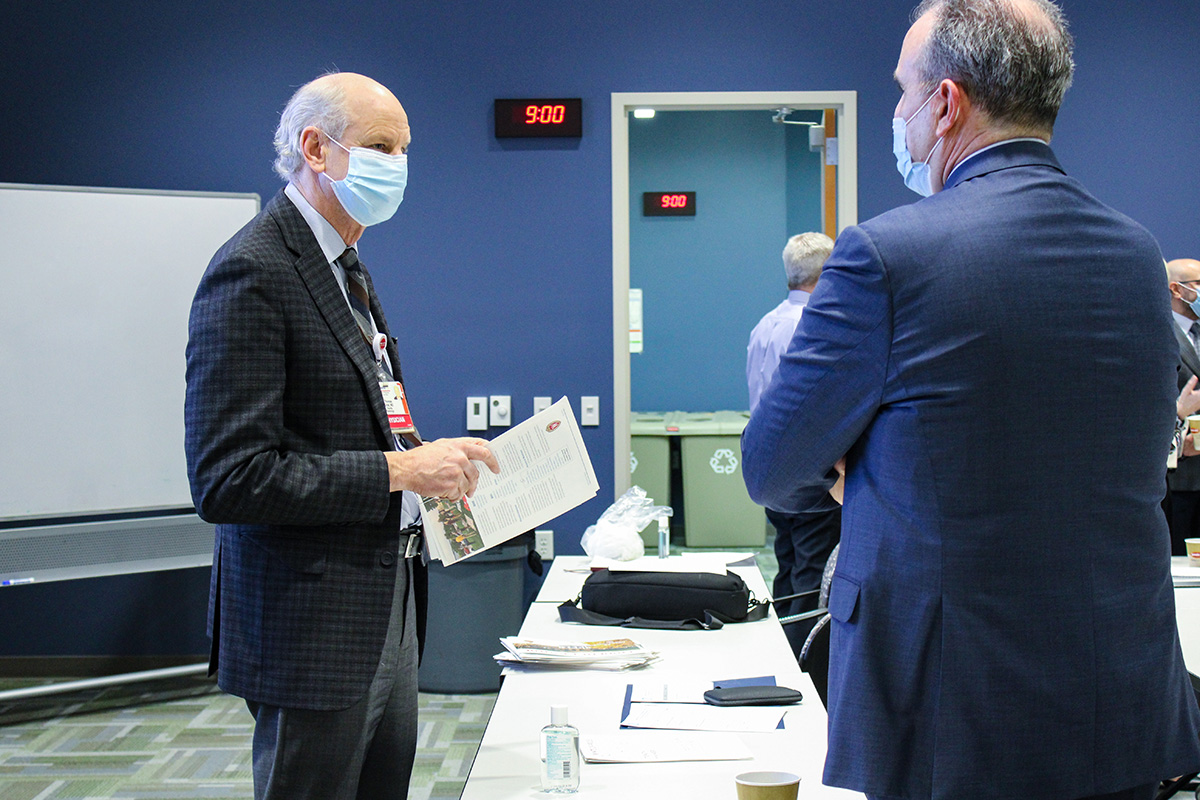 The relationship between the University of Wisconsin-Madison Department of Radiology and industry leader GE Healthcare has led to innovations in imaging across the globe. On February 17th, a team from GE Healthcare, composed of the new CEO & President of GEO Healthcare, Peter Arduini, Catherine Estrampes, Jan Makela, Jean Luc Procaccini, Jie Xue, Kevin O'Neil, Helmut Zodl, Tom Westrick, and Eric Ruedinger, visited UW-Madison.  
"GE considers the UW to be a valued partner that produces quality and reliable work," says Sara John, Medical Imaging Research Support Manager. "The purpose of the visit was for GE to be able to observe all of the ongoing collaborations between UW-Radiology and GE [and] to continue to foster additional collaborations between UW-Radiology and GE. In addition, this visit allowed our UW research and clinicians to share with GE our strategic visions for the future of Radiology, as well as opportunities for growth and improvement." 
The Department of Radiology, as well as the Department of Medical Physics, presented on current research and clinical priorities. GE team members were also taken on a tour of the Wisconsin Institutes for Medical Research, with a focus on its extensive imaging facilities. The day also included an executive session with School of Medicine and Public Health Dean, Robert Golden, MD, and CEO of UW Health, Alan Kaplan, MD. Overall, the visit provided an invaluable opportunity to reconnect and have open dialogue discussions. 
The UW/GE Partnership has been in place for over 35 years. "It is a mutually beneficial relationship that allows both entities the ability to grow and advance," adds Sara John.