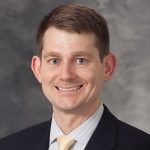 John Garrett, PhD won first place for his project, "Assessing the Generalizability of Fully Automated AI Body Composition Tools on Heterogeneous External CT Cohorts," at the 2022 International Society of Computed Tomography Meeting. Dustin Pooler, MD, Ron Summers, PhD, and Perry Pickhardt, MD are co-authors of the project. He said, "The work validated the CT Biomarker tools we have built and plan to use for the OSCAR study, which perform exceedingly well, even for heterogeneous outside exams from many (hundreds) other sites and non-GE scanners. We achieved >96% success rates for the tools in over 20,000 outside studies dating back to 2002. It's been an exciting project, so it's nice to have the work recognized!" 
According to Drs. Pickhardt and Garrett, the Opportunistic Screening Consortium in Abdominal Radiology (OSCAR) project aims to develop and validate a process for applying CT-based opportunistic cardiometabolic screening utilizing a suite of fully automated body composition tools. Large-scale multi-center application to retrospective CT scan data will help address variations related to patient demographics and different technical environments, as well as explore the prognostic value of these combined body composition measures for predicting future adverse events. Through this collaboration, the team will provide a generalizable, vendor-neutral CT solution that can translate to routine clinical use and add substantial value to patient care without the need for additional patient time or dose exposure.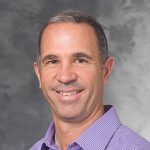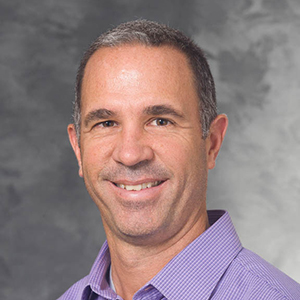 Dr. Pickhardt added, "I had been working with Ron Summers (at NIH) for many years on CAD and other projects. I finally convinced him to collaborate on a project that combines multiple CT-based tools for body composition – that was Phase 1. Phase 2 was to bring those tools in-house to UW – and this is where John & I took it the rest of the way. The tool package has been greatly refined & improved and now we are poised to move forward." 
The goal of the project is two-fold. Firstly, the goal is to demonstrate that CT-based opportunistic screening is feasible and generalizable at scale and that models derived using these biomarkers can help better identify patients early on who may need intervention or lifestyle changes to avoid health issues down the road. But the team has already seen success with their comprehensive opportunistic screening tools that were developed at UW and the NIH being successfully implemented for use at Emory University, Georgetown University, Mass General Brigham (MGB) Hospital, Northwestern University, and the University of New Mexico, with many other sites to follow. 
Congratulations to the OSCAR team, and we cannot wait to see how this team innovates the field of radiology!