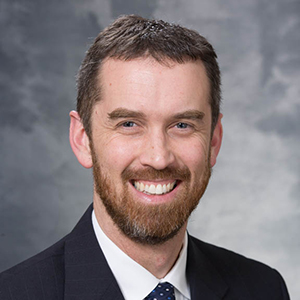 Ryan Woods, MD, MPH was recently named a Top Author by the Radiological Society of North America (RSNA) for his contributions to the RSNA Case Collection. Developed by and created for radiologists, the RSNA Case Collection is an educational resource for the global radiology community. 
Dr. Woods sees the tremendous value of working with trainees in authoring case submissions; the case submissions that yielded this award were mostly collaboration articles with trainees, including UW-Madison medical student Alex Griffith and Diagnostic Radiology Junior Chief Resident Kaitlyn Peterson, MD. Dr. Woods said, "I have worked on a number of case submissions with trainees at different levels — medical students and residents. It is a great experience for them and me to contribute to the flagship radiology organization with an enduring peer-reviewed case submission."  These cases have value beyond what they provide to the field of radiology. Woods notes, "This experience is particularly helpful for medical students as it gives them early exposure to radiology and can be a valuable experience for residents who are considering an academic career." 
Congratulations, Dr. Woods, and thank you for your mentorship of our trainees!