Lung cancer is the second-most common cancer in the United States – and the leading cause of cancer-related deaths worldwide. Still, the utilization rate for lung cancer screening rates is low: fewer than 1 in 10 eligible individuals receive an annual screening. National Lung Cancer Screening (LCS) Day, which will take place on Saturday, November 11, aims to increase the awareness of lung cancer screening nationwide.
"When we think about screening in health care, we think of breast cancer, colon cancer, cervical cancer, cholesterol," says Jeffrey Kanne, MD, the Section Chief of Thoracic Imaging. "Lung cancer's always the one that people don't think about because it's always been somewhat stigmatized."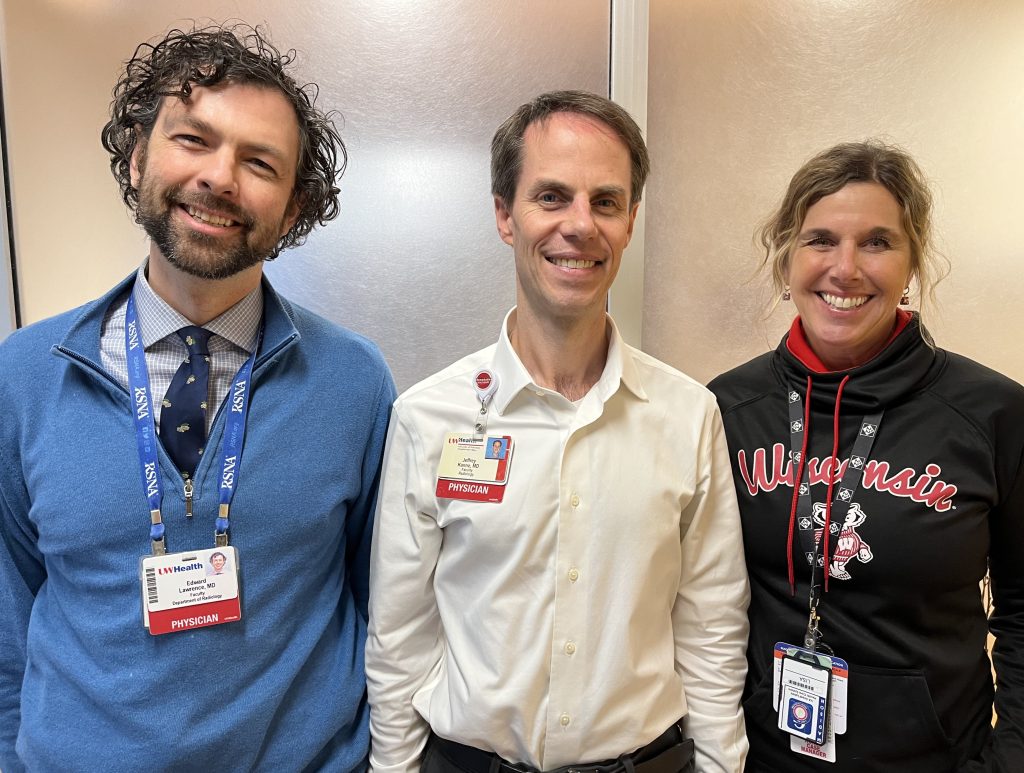 Awareness is an issue – and so is access. Utilizing LCS is particularly challenging for individuals in rural areas and racial/ethnic minority groups, who are more likely to live more than 30 minutes away from a designated LCS center, be underinsured, and have lower health literacy levels.
"The American College of Radiology started the first National Lung Cancer Screening Day in 2022," says Dr. Kanne. "It's deliberately planned on a Saturday, to accommodate patients who have fixed hours and limited access to clinics during the week."
While one day of screening won't resolve the healthcare disparities and socioeconomic factors that can prevent individuals from utilizing screening, it's a step in the right direction. The event is meant to serve as a catalyst for healthcare professionals to make screening a year-round priority.
In 2022, 400 sites nationwide participated in National LCS Day. The program continues to grow: even here at UW. Last year, Dr. Kanne and the computed tomography (CT) team at East Madison Hospital screened 25 patients.
Thanks to the efforts of Edward Lawrence, MD, PhD, the Madison VA Hospital will also be participating this year.
"Our program is actually relatively new with our first patients enrolled and scanned in January," says Dr. Lawrence. "The interest and enrollment in the program have been incredible, and we are working hard to try to match the demand."
On the morning on November 11 – which is also Veterans Day – Dr. Lawrence and his team plan to screen 10 veterans.
"For most patients who present with lung cancer symptoms, the disease is already very advanced and the cure rates are very low," says Dr. Kanne. "The goal of screening is to detect cancer at an early stage when it can be cured."
Learn more about the U.S. Preventive Services Task Force (USPSTF) recommendation for who should receive annual screening for lung cancer here.