October 5, 11:00 am
Fluno Center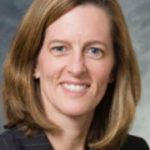 Elizabeth Burnside, MD, MPH, MS, FACR, received her MD degree combined with a Master's in Public Health prior to Radiology residency and breast imaging fellowship at UCSF. Between residency and fellowship she a received her Master's in Biomedical Informatics at Stanford. This foundation underpins her multidisciplinary research program focusing on decision support designed to improve population based screening and diagnosis of breast cancer. In July 2017, she was named Associate Dean of Team Science and Interdisciplinary Research for the UW School of Medicine and Public Health and multiple PI of the Institute for Clinical and Translational Research, funded by the NIH CTSA program, at the University of Wisconsin. In these roles, she strives to create networks and build capacity to translate the remarkable research innovation developed at UW to improve human health in the clinic and in the community.  Dr. Burnside is a fellow in the Society of Breast Imaging (SBI), the American College of Radiology (ACR), and the American Institute for Medical and Biological Engineering (AIMBE).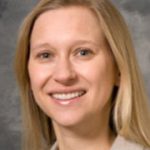 Roberta Strigel, MD, MS, received undergraduate degrees in engineering and physics before completing her master's degree in civil engineering at Washington University in St. Louis.  She attended medical school at the University of Wisconsin and completed her diagnostic radiology residency and breast imaging fellowship at the University of Washington in Seattle.  She returned to the University of Wisconsin as breast imaging radiology faculty in 2010, and is currently the Chief of Breast imaging and the Breast Imaging Fellowship Director.  Her research interests are breast MRI, specifically the optimization of breast MRI techniques, novel MRI sequences to improve the performance of clinical breast MRI, MR imaging of tumor biology and metabolism, and breast cancer risk prediction using MRI.  She works in close collaboration with medical physics in her research endeavors.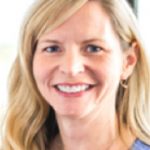 Stephanie Whitehorse, MS, is a Manager of IP Operations/ Senior IP Manager at the Wisconsin Alumni Research Foundation. She is a Registered patent agent with a B.S. in Materials Science and Engineering (UW–Madison) and engineering experience in product design consulting, mechanical design and materials selection.
WARF is the designated patent management organization for UW-Madison and the Morgridge Institute for Research.  At WARF, Stephanie manages intellectual property in the fields of biomedical engineering, medical physics, mechanical and civil engineering, micro and nanotechnologies, materials and processing as well as electrical engineering, computer science and software.  She also works with WARF's General Counsel, WARF staff and the university community to revise and implement WARF's intellectual property procedures and policies.