Faculty Leadership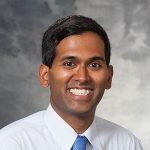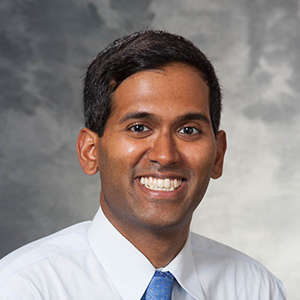 Radiology Phase 3 Co-Director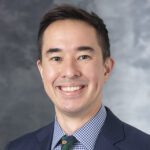 Radiology Phase 3 Co-Director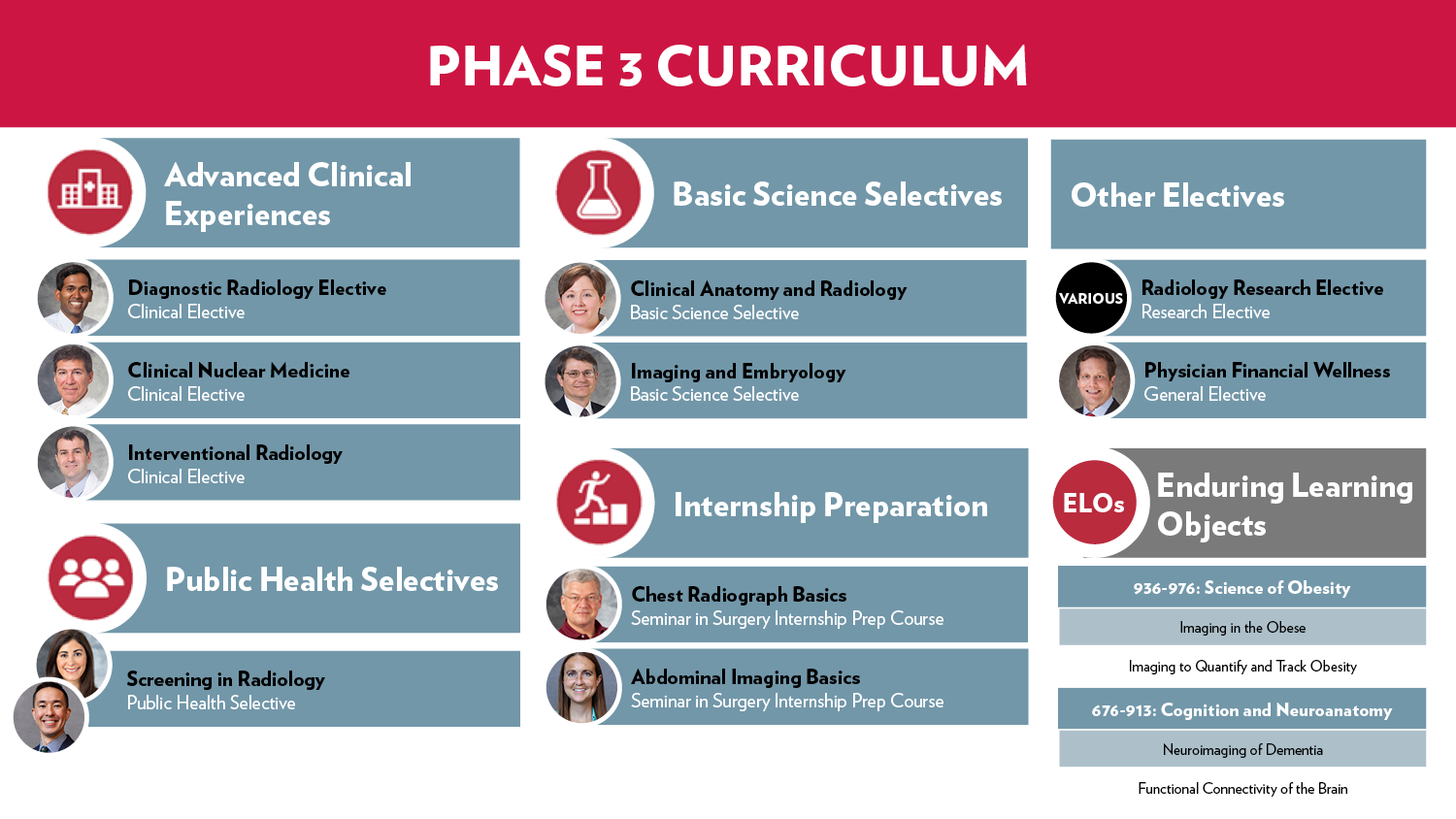 Phase 3 Goals:
Build familiarity with the life cycle of radiology studies, reporting workflow, and patient experiences
Use evidence-based recommendations to make informed choices for imaging examinations for patients
Demonstrate the collaborative relationship that exists between the radiology department and referring providers
We offer a number of Phase 3 selective and elective courses to meet students' needs. For more information on dates and availability, please visit OASIS.
Selectives
832-910: Independent Reading and Research in Radiology
Students will work with a radiology mentor to complete work towards a research project.
832-911: Imaging and Embryology: Basic Science of Fetal Dysmorphogenesis (Basic Science Selective)
Students will be exposed to advanced diagnostics, such as fetal echocardiography, fetal MRI, and genetic testing and counseling. Topics will extend to early postnatal care (pediatric genetics and pediatric radiology). Students will also participate in the Meriter Perinatal Conference, learn about genetic approaches to the diagnosis of fetal malformation syndromes, and learn the rudiments of an obstetrical sonogram.
622-722: Clinical Anatomy and Radiology (Basic Science Selective)
Study of the anatomy of the head and neck, body wall, body cavities, limbs, and pelvic outlet through complete dissection of human cadavers. Hands-on experience in interpreting radiological cross-sectional images. Surgical correlates will be presented by practicing surgeons. Course can be taken as 4-week option or 2-week options (first two weeks or second two weeks):
First two weeks: thoracic cavity, abdomen, neck, and pelvis
Second two weeks: vertebral column, head, neck, and limbs
832-928: Screening in Radiology (Public Health Selective)
Students will apply population health and epidemiology principles to screening exam selection in radiology. Participate in interdisciplinary conversations about patient care. Practice in patient-centered communication. Create a case presentation and an infographic.
Clinical Electives
832-920: Diagnostic Radiology
Students will engage in remote clinical participation of the radiology service of their choice, participate in daily case review sessions, and attend interdisciplinary conferences in patient care.
832-923: Clinical Nuclear Medicine
Students will engage in remote clinical participation of the Nuclear Medicine service, observe therapies and procedures of the service, and attend interdisciplinary conferences in patient care.
832-926: Interventional Radiology
High-level procedural experience on a clinical interventional radiology service. Interventional radiology uniquely blends the concepts of imaging anatomy and pathophysiology to provide minimally invasive solutions to patients. Clinical and procedural skills will be honed while students are exposed to a rich background curriculum with the goal of case report publication.
Other Electives
832-914: Physician Financial Wellness
This is a unique opportunity for fourth year medical students to learn key concepts around budgeting, investing, insurance, and negotiation through independent and group learning experiences, allowing them to better analyze financial decisions and understand the impact of these decisions on both their current and future financial health and wellness.