After 23 years of service, Howard Rowley, MD, the Joseph F. Sackett Professor of Radiology, is retiring. On April 28, at the Park Hotel in Capitol Square, Dr. Rowley's colleagues, peers, and friends gathered to celebrate his career.
Dr. Rowley came to UW from the University of California in San Francisco in 1999, when both he and his wife were recruited to Wisconsin. Dr. Rowley, who is both a trained neuroradiologist and neurologist, was immediately recognized for his clinical excellence. In the years that followed, Dr. Rowley continued to set a high standard of clinical care in the Department of Radiology. He contributed to improving workflows for stroke treatment and developed MRI guidelines to ensure patient safety. 
Dr. Rowley is not only a remarkable clinician, but also a passionate and skilled educator, too. Dr. Rowley's passion for sharing his expertise has earned him numerous accolades, including the Radiologic Society of North America (RSNA) Honored Educator award and the Outstanding Teacher Award in UW-Madison's Department of Radiology. He's known for his willingness to help and uplift those around him, a quality that has made him a valuable teacher and mentor. 
"We will all miss Howard's small acts of kindness that have made our section special," says Tabby Kennedy, MD. "He was always one to bring in bagels and lox for Friday's fellows conference, stock the fridge with sparkling water and buy the entire weekend crew sandwiches. Howard will leave a legacy of good will that will last a lifetime."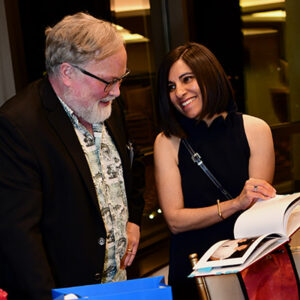 Nationally and globally, Dr. Rowley is a leader in his field. He has contributed to the community of Neuroradiology in many ways, including his work with stroke trials, dementia research, and by communicating to others how to implement emerging imaging technologies into routine clinical practice. He served as the American Society of Neuroradiology (ASNR) President from 2016 to 2017, and was the Chair for the American Society of Neuroradiology (ASNR) Foundation from 2010 to 2015. These honors and others – like the Outstanding Alumnus Award from the University of California, San Francisco, or ASNR's 2020 Gold Medal Award – reflect both his professional and personal excellence. 
As Patrick Turski, MD, Emeritus Professor of Neuroradiology, has said, Dr. Rowley can be described with "four W's": warmth, wit, wisdom, and wonderful. His legacy of compassion, humility, and above all, dedication to serving those around us, is one that is woven into the fabric of the Department of Radiology. 
A scholarship fund has been created in Howard's name. This scholarship will support students from the University of Wisconsin who have an accepted abstract to present their research at a national or international conference. Donate to the Howard A. Rowley Scholarship Fund to carry on Howard's legacy of supporting the next generation of radiologists. 
We thank him for his committed service over these 23 years and wish him the best in his retirement.