The Department of Radiology has launched a new mentorship program that pairs each first-year resident with a faculty member. Throughout their time at UW-Madison, the residents will benefit from the guidance and support of their mentors. 
Thomas Grist, MD, the Chair of the Department of Radiology, developed the program to benefit both trainees and faculty. 
"The mentees have a point person to introduce them to the Department and serve as a trusted resource on how best to approach training to become an excellent radiologist," says David Kim, MD, the Vice Chair of Education and the Residency Program Director. "For the faculty mentor, there is a sense of fulfillment to be a part of a trainee's journey and helping with perspective from their experiences of going through the process many years ago."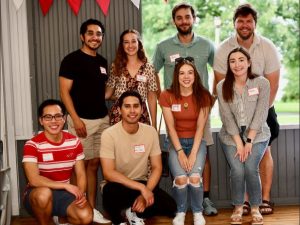 This year, there are 10 first-year residents, each of whom has been matched with a faculty member. Mentors connected with their resident outside of clinical and academic settings to get to know them. Activities included taking walks in nature, playing board games, and attending backyard parties. Then, during the Department's monthly faculty meeting on September 13, each mentor introduced their mentee to the entire faculty. They described the resident's educational history and career interests as well as their hobbies and interests.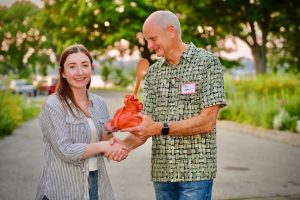 "We thought it would be a great way to better welcome the residents to the Department and feel more a part of this phenomenal culture and group of amazing people," says Dr. Kim.