Professor
Cardiovascular Imaging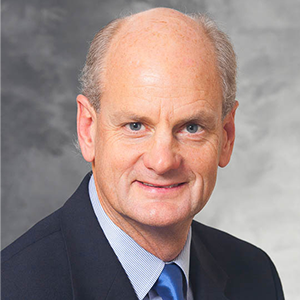 Biography
Thomas M. Grist, MD, FACR, received his undergraduate degree in biomedical engineering from Marquette University in Milwaukee, WI, in 1981, and his doctor of medicine degree from the Medical College of Wisconsin in 1985. He completed his radiology residency at Duke University in Durham, NC. In 1991, he joined the faculty of the Department of Radiology at the University of Wisconsin in Madison, WI. He is currently the John H. Juhl Professor of Radiology, Medical Physics and Biomedical Engineering, at the UW School of Medicine and Public Health.
Since 2005, Grist has served as Chair of the Department of Radiology at the University of Wisconsin School of Medicine and Public Health. During his tenure as Chair, the Department has grown to include 85 faculty, 20 fellows, and 32 residents with an annual budget of $75 million. Together with colleagues in Medical Physics and Radiology, Dr. Grist established the Imaging Sciences Center in the Wisconsin Institutes for Medical Research, (WIMR) a nearly 50,000 sq. ft., state-of-the-art facility devoted to the development of imaging technologies and their translation to clinical practice.
Dr. Grist has lectured extensively nationally and internationally. He has authored 3 books, 15 book chapters and more than 150 peer-reviewed publications. His research has resulted in 16 patents. He is an active member in many professional organizations including International Society for Magnetic Resonance in Medicine (ISMRM), Radiologic Society of North America (RSNA), American Heart Association, and Society for Computed Body Tomography/MR. He has been honored as a Fellow of the American Heart Association, ISMRM, and American College of Radiology. Dr. Grist was recently elected to become the President of the ISMRM; a 6000 member interdisciplinary organization devoted to the development and application of magnetic resonance imaging in medicine.
Dr. Grist is interested in the development and application of advanced magnetic resonance imaging techniques for diagnosis and therapy of human disease, primarily for the evaluation of cardiovascular disorders. Specifically, the cardiovascular MR imaging group at the University of Wisconsin has focused efforts on the development of noninvasive techniques for diagnosing cardiac and vascular disease using MRI. All of these projects reflect an interdisciplinary approach to translational imaging research. The research truly goes from the bench to bedside, and relies heavily on multidisciplinary groups to achieve the goals.
Education
Medical School:

Medical College of Wisconsin (Milwaukee, WI)

Internship:

Mount Sinai Medical Center

Residency:

Duke University Medical Center

Fellowship:

Medical College of Wisconsin, Milwaukee, WI