Professor
Robert Turrell Professor of Imaging Science
Abdominal Imaging and Intervention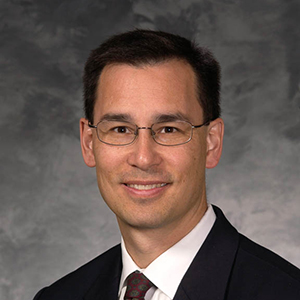 Biography
Fred T. Lee Jr, MD is a professor (tenure) of Radiology, Biomedical Engineering, and Urology,
and the The Robert A. Turrell Professor of Imaging Science at the University of Wisconsin.
He previously served as the Chief of Abdominal Imaging and Intervention,
Chief of Oncologic Imaging, and Senior Vice Chair at the University of Wisconsin
Department of Radiology. He received his bachelor of arts magna cum laude and
medical degrees from the Six-Year Medical Program at Boston University,
completed an internship in surgery at the University of Massachusetts, and
received his radiology training at the University of Rochester, Rochester, NY.
He has been a University of Wisconsin faculty member since 1991, and was designated
as a Radiologic Society of North America Scholar in 1996.
While completing the requirements for the RSNA Scholars program, Dr. Lee developed
an interest in minimally invasive tumor ablation therapy, leading him to establish
the Tumor Ablation Laboratory at
the University of Wisconsin in 1995, one of the
first of its type in the world. His work has resulted in over 200 scientific
publications, hundreds of scientific and business presentations, 20 book chapters,
24 inventions/patents, and substantial federal and industrial grant support. He is
the recipient of more than 50 major honors and awards including multiple "Best Doctor"
awards, the UW Health Presidential Physician Leadership Award, and the Grand Prize in the
2014 Wisconsin Governor's Business Plan Competition. Dr. Lee is a founding member of the
International Working Group on Tumor Ablation, and a founder of three venture-backed
biotech start-up companies devoted to cancer treatment: Cellectar, Inc. (Madison, WI),
NeuWave Medical Inc. (Madison, WI a member of the Ethicon and Johnson & Johnson family of companies),
and Elucent Medical, Inc. (Minneapolis, MN). NeuWave Medical was sold to Ethicon (Johnson & Johnson)
in May 2016, and Dr. Lee remains as a consultant. Dr. Lee currently serves on the board of directors
and as Senior Medical Advisor for Histosonics, Inc., a University of Michigan startup company
developing a non-invasive, non-thermal focused ultrasound technology for tissue destruction.
Education
Undergraduate:

Boston University

Medical School:

Boston University

Residency:

University of Rochester

Fellowship:

RSNA Research Scholar

Internship:

University of Massachusetts