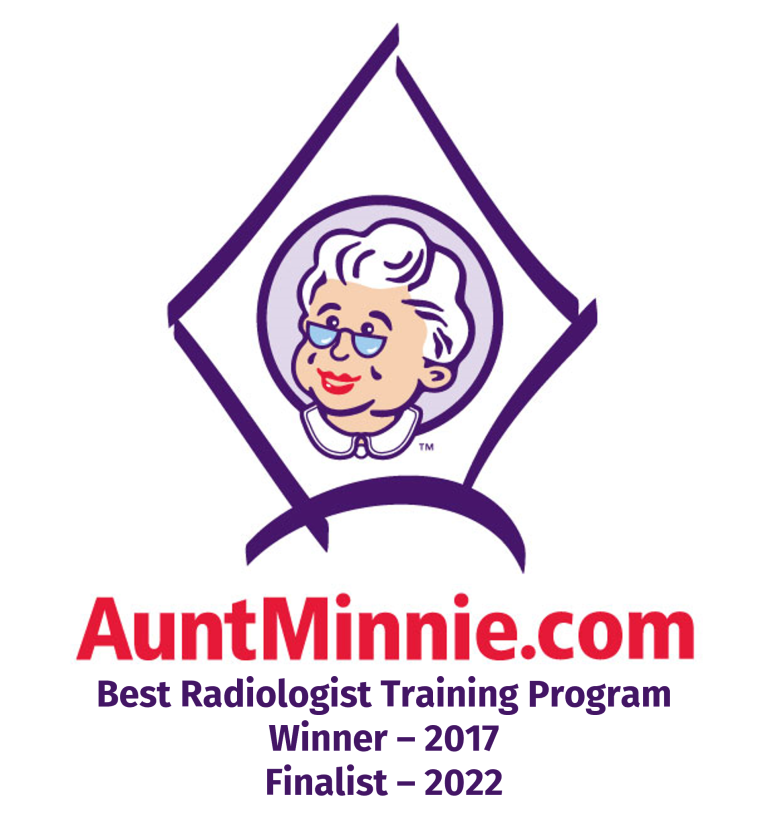 Our Program
The UW Diagnostic Radiology program accepts 8 residents per year for a total of 32 residents. Residents rotate in 4-week blocks through various Radiology subspecialties over the four years in a variety of clinical settings including the University of Wisconsin Hospital, American Family Children's Hospital, and the Veterans Administration. Structured experiences with progressive independence allow growth and capability for independent functioning at the conclusion of the program.
Program Highlights
Subspecialty approach to clinical training and didactics allow residents to focus their learning in a specific area within Radiology before moving to another organ system, promoting a deeper understanding.
Enthusiastic, engaged faculty who enjoy teaching. All faculty are experienced sub-specialists who are fantastic clinically. Learn pearls that can't be learned from just reading books.
Progressive responsibility including an independent night float experience. UW residents graduate with confidence in their ability to make independent calls.
A friendly, collegial atmosphere (it's Wisconsin for gosh sake!) that makes everyone comfortable. It is easy to learn and perform at your best in this welcoming place.